Liz Cheney pulls the plug on the media's favorite soap-opera race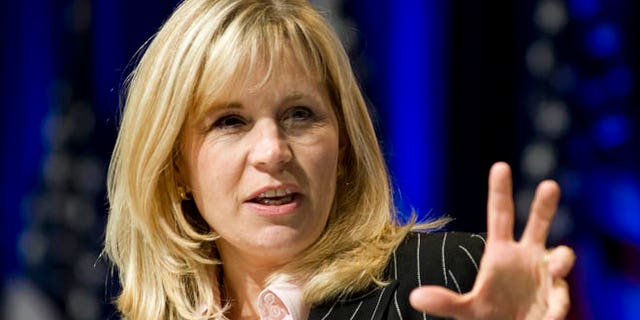 The media reported Liz Cheney's surprise announcement that she's dropping out of the Wyoming Senate race with an ample dose of skepticism.
And it's hard to quarrel with that.
I don't want to be snarky here. If the former vice president's daughter says she is leaving the race because of "serious health issues" in her family, I take her at her word.
But it's fair to raise this question: If Cheney were 50 points up on Republican incumbent Mike Enzi instead of down by the same margin, would she be quitting?
Also, by not saying what the illness is, other than a reference to "my children" in the next sentence, Cheney invites speculation that she's not telling the whole story. (Politico says the concerns involve "her youngest daughter's juvenile diabetes and a more acute event involving one of her children at college.")
That sound you hear is a collective groan from political reporters who relished the idea of repeatedly visiting Wyoming for a divisive GOP primary featuring a woman with a high-profile last name.
The biggest issue involving her family, of course, was the public blowup with her sister Mary Cheney, who is married to Heather Poe. When Liz declared her opposition to same-sex marriage on "Fox News Sunday," Mary and Heather both denounced her in harsh terms.
That wasn't Cheney's only problem. She seemed to lack a basic rationale for challenging the consistently conservative Enzi, other than that he wasn't aggressive enough and, implicitly, that at 69 he was too old for the job. She got off on the wrong foot with a number of Wyoming reporters. She had a national profile, as a former Fox News contributor, but in this race the Casper Star-Tribune is far more important.
The fact that she moved back to Wyoming from Virginia in 2012 raised the inevitable carpetbagger charge, prompting questions about whether Cheney felt entitled to the seat once held by her dad.
Perhaps she thought that Enzi would feel the pressure and retire. But that didn't happen.
Let's face it: Wyoming isn't usually high on the media radar. There was a soap-opera aspect to Cheney, a former Bush administration official, dividing her own family, as well as her state, by jumping into the Senate primary. And there was more than a whiff of debate over whether she would be able to carry the Bush-Cheney legacy into the next generation.
Indeed, National Journal quickly declared that "The Cheney Brand Is Dead."
Whether she was actually down 53 points (that polls was commissioned by a pro-Enzi PAC), there is little dispute that Cheney was trailing badly.
Perhaps the only silver lining: since Liz and Mary Cheney pointedly did not get together for the holidays, maybe they can reconcile outside the harsh media spotlight.
New Day at 'Today'?
The New York Times is touting a "Today" show comeback of sorts.
"Good Morning America," where Robin Roberts spoke briefly yesterday about her disclosure that she's in a relationship with another woman, is still No. 1. Matt Lauer and Savannah Guthrie, who struggled after the bad publicity surrounding the departure of Ann Curry, are still chasing ABC.
But parent company Comcast is launching a major ad campaign as NBC's morning show has cut "GMA"'s lead in the 25-54 demo to 18,000 in the last three months. "Today" trailed by 708,000 total viewers last year.
Not a Done Deal
AOL tried to buy the popular website Business Insider for more than $100 million, Fox Business reports, but the talks collapsed in a disagreement over price.
Top Twitter Talk
Press sec's new beard bristles Twitter