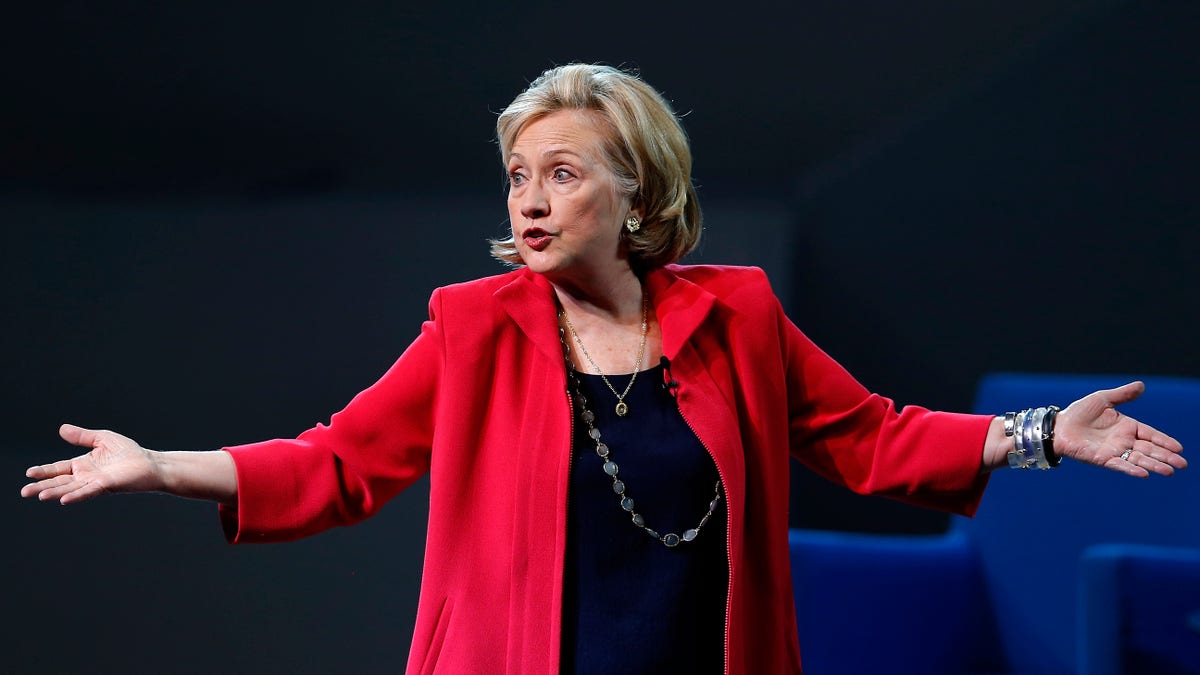 MEXICO CITY – Hillary Rodham Clinton said Friday she will likely make a decision on whether to run for president around the beginning of 2015.
The former U.S. Secretary of State, senator and first lady said her background gives her a "unique vantage point" to bring to the White House should she run in 2016. But she wants to be sure she has a clear vision of what she wants to achieve, as well as how to lead both sides of the political aisle toward those ends.
"I am going to be making a decision around probably after the first of the year," she said.
Clinton spoke at an event in Mexico City honoring thousands of scholarship students supported by the Telmex Foundation, one of several charitable organizations under the umbrella of Mexican billionaire Carlos Slim.
Her appearance coincided with a Mexico trip by a potential 2016 GOP rival: New Jersey Gov. Chris Christie, who arrived earlier in the week. He was touring the central city of Puebla on Friday, and the two were not expected to cross paths.
Asked about her presidential intentions, Clinton would only speak "hypothetically."
"That's a very serious undertaking," she said. "So obviously I'm thinking about it, but I have not made a decision yet."
Slim, one of the world's wealthiest people according to Forbes magazine, was in the audience. Other speakers on the agenda included Facebook co-founder Mark Zuckerberg, actor Antonio Banderas and soccer player Ronaldinho.
Most of Clinton's appearance was a motivational speech in which she urged the college-age students to work hard, dream big and help others.
She also touched on several policy matters in a follow-up Q&A, such as cultivating a broad middle class as key to the American dream; the importance of cooperating with Mexico and other countries in the region; and her view of Washington's role as a global leader.
"What I have learned as secretary of state and before that as a United States senator is that every problem in the world cannot be solved by the United States, but there is not a problem in the world that can be solved without the United States," Clinton said.
She said she views the world with optimism, but acknowledged there are troubling issues to be addressed.
In the Middle East, she called the Islamic State a "very aggressive, hostile form of jihadism ... which is a very direct threat to all the countries in the region, but even beyond."
And she criticized Russian President Vladimir Putin over Ukraine.
"It's very important that Europe remain whole, stable and at peace," Clinton said, "and that Russia be persuaded or somehow convinced, even coerced, into looking toward the future not the past."