Former Christie aide takes the 5th in regard to subpoena in bridge scandal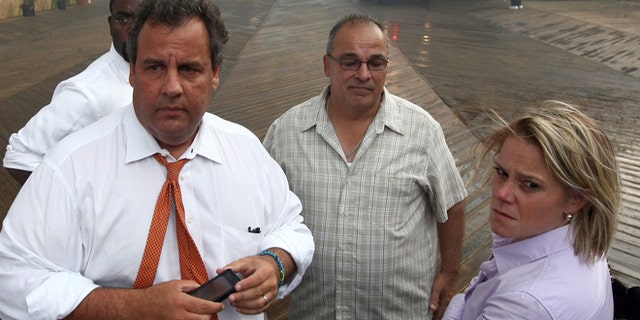 A former aide to New Jersey Gov. Chris Christie is taking the Fifth Amendment in regard to a subpoena from a legislative committee investigating whether any laws were broken when lanes on a New Jersey bridge were allegedly closed for political retribution.
The lawyer for former Deputy Chief of Staff Bridget Kelly sent a letter Monday to the committee's lawyer saying she would not comply because the information demanded "directly overlaps with a parallel federal grand jury investigation."
Christie fired Kelly last month after it was made public that she told a Port Authority of New York and New Jersey official in an email that it was "time for some traffic problems in Fort Lee."
Former Christie campaign manager Bill Stepien made a similar argument last week and is also not complying with a subpoena. Fox News' senior judicial analyst Judge Andrew Napolitano said Monday that U.S. courts have consistently held the Fifth Amendment only applies to spoken testimony, not documents.
Christie spoke out about the scandal during a radio interview Monday night, insisting he did not authorize the bridge lane closings. He said that he may have heard about traffic tie-ups in Fort Lee when they were going on last September, but that it didn't register with him as a major issue if he did.
He says a news report several days after the lanes were reopened got his attention and he asked staffers to look into it. The report indicated that the head of the Port Authority of New York and New Jersey did not authorize the closings.
Christie said he can't afford to focus on the allegations surrounding the scandal, as he will not let it negatively affect his performance as governor.
"The thing about this is, while it dominates lots of other folks, it can't dominate me because I have the responsibility for 8.9 million people," he said. "And I'll be damned if I'm going to let anything get in the way of me doing my job. "
The Associated Press contributed to this report