Congress fails to revise Freedom of Information Act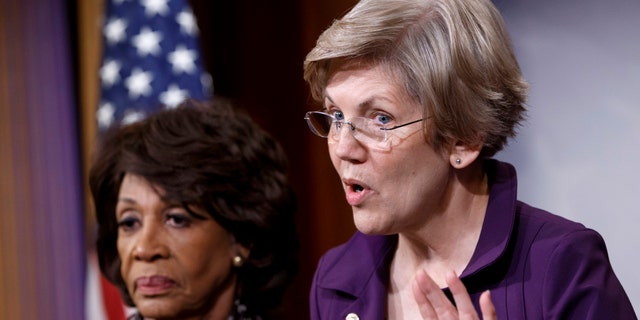 WASHINGTON – Advocates for greater openness in government were frustrated after Congress failed to update the Freedom of Information Act despite bipartisan support in the House and Senate.
Without a new law, government agencies are likely to continue stonewalling requests for records and other information, said Amy Bennett, assistant director of OpenTheGovernment.org, an advocacy group.
"The only thing that changes an agency's behavior is an act of Congress," she said.
The Senate approved a bill this week that would require federal agencies to have a presumption of openness when considering the release of government information. Under the bill, exemptions to withhold information would be reduced, and agencies operating under the act would have to make records available for public inspection in an electronic format.
The House passed a similar bill in February, but the two chambers could not agree on final language.
Sen. Patrick Leahy, D-Vt., said he was deeply disappointed that the House adjourned Friday without taking up the Senate bill, which Leahy co-sponsored with Sen John Cornyn, R-Texas.
Leahy said he thought House Republican leaders would support the measure as a way to increase oversight of the Obama administration and make the government more accountable and transparent.
Instead, Republicans "have chosen secrecy over sunlight," he said.
Rep. Darrell Issa, D-Calif., said he also was disappointed that the House "ran out of time to address concerns in the Senate bill."
But Issa said the Senate could still send a bipartisan FOIA bill to the president's desk if Leahy and other senators were willing to accept the House language, which open-government groups say is not as strong as the Senate version.
"The reality is that, even today, the Senate could still send a bipartisan FOIA bill to the president if they were willing to accept some minimal differences," Issa said Friday. Issa co-sponsored the House bill with Rep. Elijah Cummings, D-Md.
Bennett, of the Open Government group, said there was "plenty of blame to go around" for the bill's demise, including House Speaker John Boehner and the White House.
President Barack Obama and other top officials made last-minute calls Thursday to ensure House passage of a $1.1 trillion spending bill, but did not make a similar effort on the freedom of information bill, Bennett said.
Asked about the FOIA bill Thursday, Boehner said he had "no knowledge of what the plan is for that bill," a statement Bennett called puzzling.
"If one of the Republican goals is to hold the Obama administration accountable, why pass up an opportunity to do just that?" she said.