Top 10 pizza restaurants in the US
September 5 is National Cheese Pizza Day, so grab a slice and celebrate. We recommend that you visit one of the best pizza places in the country if you can. And if you simply can't resist a topping, they offer everything from kale to clams.
1. Stella Barra Pizzeria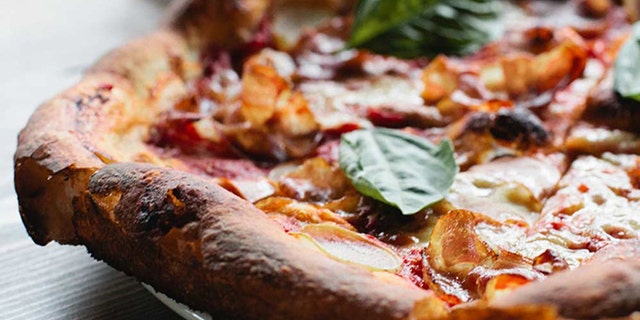 2000 Main St.
Santa Monica, CA 90405
310-396-9250
Try the fresh local burrata before commencing the pizza feast at Stella Barra Pizzeria in Santa Monica. The white pizza (no tomato) with crispy purple kale, pecorino and black peppercorn is a must.
2. Coalfire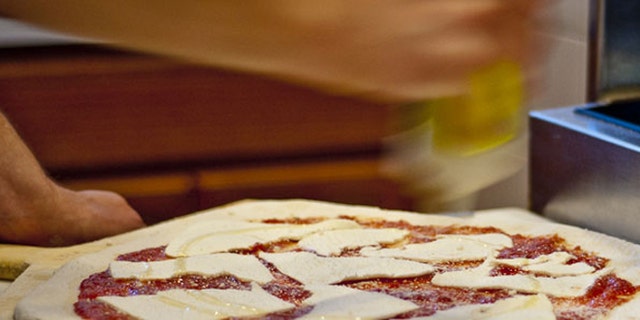 1321 W. Grand Ave.
Chicago, IL 60622
312-226-2625
Coalfire in Chicago turns out piping hot pizzas with a crunchy, yet chewy, crust with just the right amount of charring. The mozzarella with tomato sauce and prosciutto, and the white pizza with mozzarella, ricotta and Romano cheeses, fresh basil, garlic-infused oil, oregano and fresh ground pepper top our list.
3. Keste Pizza & Vino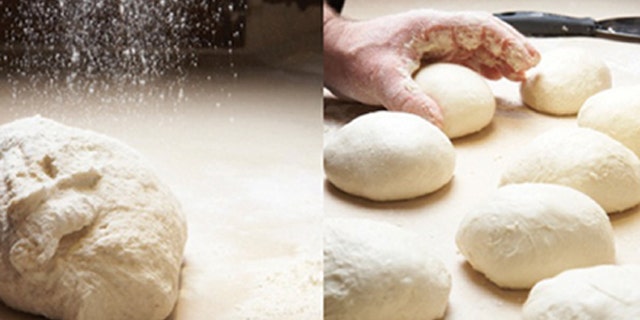 271 Bleecker St.
New York, NY 10014
212-243-1500
With an oven that was handmade from the lava clay of Mount Vesuvius and a casual dining room, Keste Pizza & Vino does a great job of setting an authentic Italian pizzeria vibe. But what is most convincing is what comes out of that oven: thick-crust pies that rank among the best in New York.
4. Pizzeria Bianco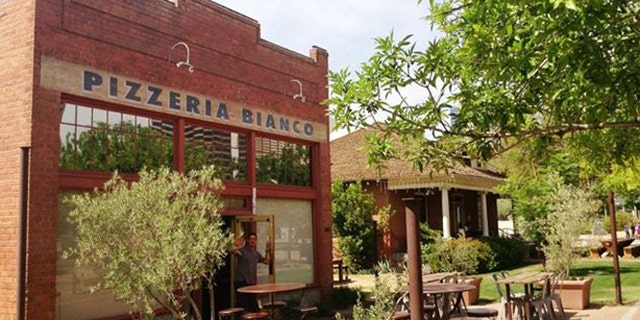 623 E. Adams St.
Phoenix, AZ 85004
602-258-8300
Is it too strong a statement to proclaim Chris Bianco of Pizzeria Bianco the patron saint of pizza? His dough seems leavened with manna from Heaven, and just as ethereal are Bianco's handmade mozzarella, wood-roasted mushrooms and fresh fennel sausage.
5. Antico Pizza Napoletana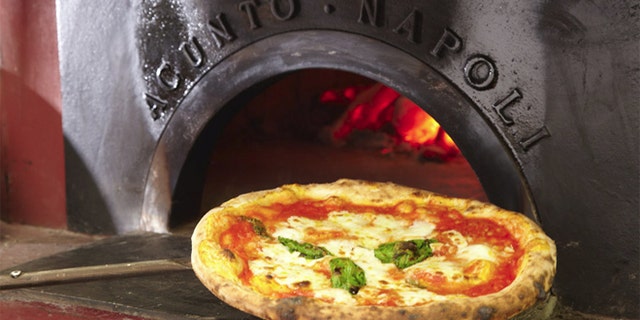 1093 Hemphill Ave. NW
Atlanta, GA 30318
404-724-2333
At Antico Pizza Napoletana in Atlanta, we like the San Gennaro, with slightly spicy sausage and sweet peppers, and onions, all tied together with mozzarella di bufala.
6. Dolce Vita Pizzeria & Enoteca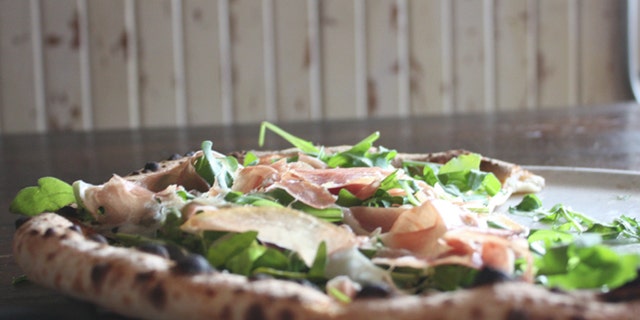 500 Westheimer Rd.
Houston, TX 77006
713-520-8222
Chef-owner Marco Wiles has followed his passion and is showcasing wine and handmade rustic pizzas at Dolce Vita Pizzeria & Enoteca in Houston. Order the innovative Taleggio cheese, arugula, pear and truffle oil-drizzled pie with a fruity, lush Chardonnay.
7. Regina Pizzeria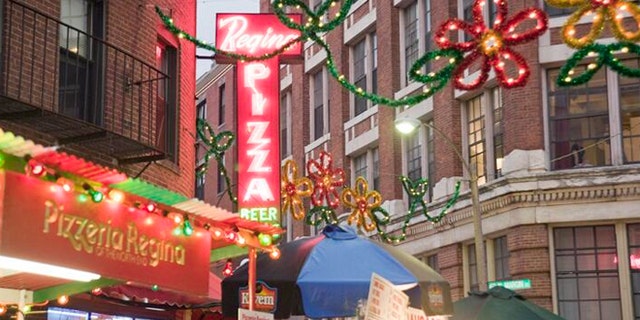 11 1/2 Thacher St.
Boston, MA 02113
617-227-0765
This throwback pizza joint is 87 years old; long live the Queen! Robust house-made sausage makes the white St. Anthony's a guilty favorite; on the slightly healthier side, the Spinaci e Broccoli is a winner.
8. Serious Pie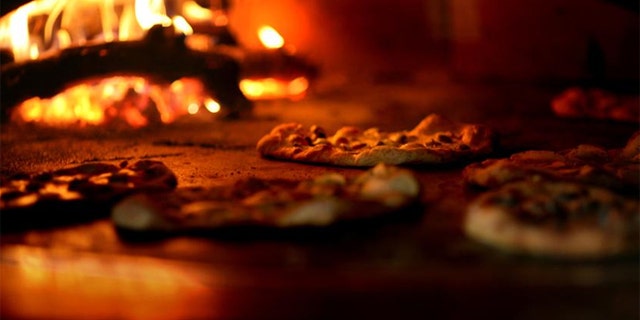 316 Virginia St.
Seattle, WA 98101
206-838-7388
This cozy, dark pizzeria from chef/restaurateur Tom Douglas is packed with tall wood tables and filled with a subtle aroma from the wood-fired oven. Choose from sophisticated toppings --- sweet fennel sausage and roasted peppers, or Penn Cove clams with house-made pancetta --- to anoint the slightly burnt, blistered crusts
9. Tony's Pizza Napoletana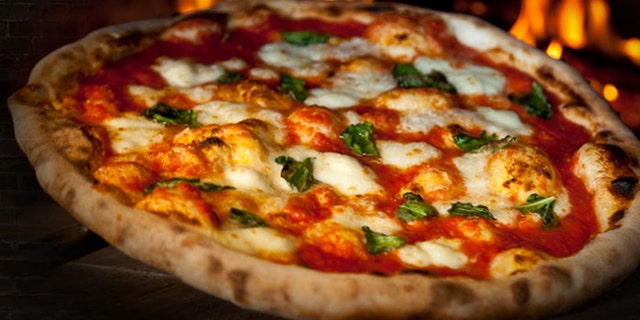 1570 Stockton St.
San Francisco, CA 94133
415-835-9888
Tony Gemignani, owner of Tony's Pizza Napoletana in San Francisco, is more than a pizzaiolo — he's a champion at the craft. His sweet Neapolitan margherita won the gold at the 2007 World Pizza Cup in Naples, Italy.
10. 2 Amys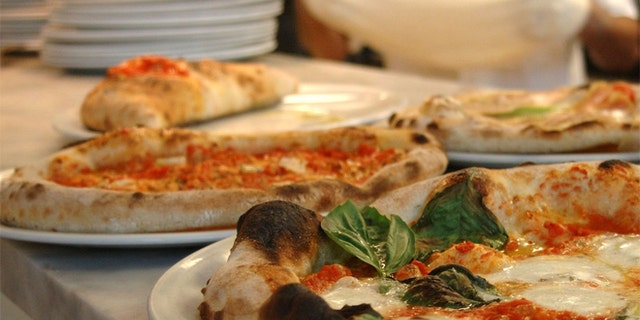 3715 Macomb St. NW
Washington, DC 20016
202-885-5700
Two women, both named Amy, have turned a commonplace neighborhood street into a mecca for top-flight pizza with their small and cheery, white-tiled restaurant. They've even gone to the trouble of making several of their pies, those marked with the D.O.C. (Denominazione di Origine Controllata) status, the old-fashioned way. This signifies the pizza maker has followed the traditional Neapolitan method for making pies: the right flour, water, yeast, salt and toppings.
More from Gayot
Full Reviews and Photos of the Top 10 Pizza Places
What do Italian Food Terms Mean?
The Best Italian Restaurants Near You