WNBC cuts away from shooting coverage to feature tree lighting ceremony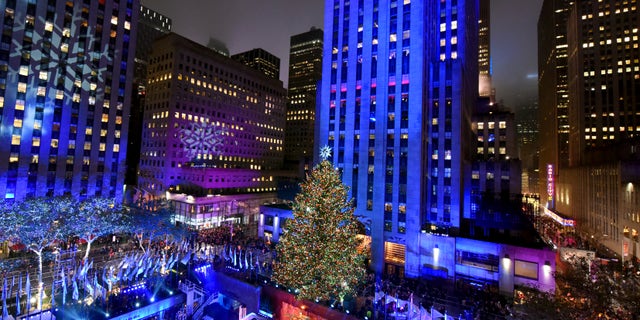 NEWYou can now listen to Fox News articles!
NEW YORK – While most news watchers on Wednesday evening were tuned into the coverage of the San Bernardino shootings, NBC viewers in the New York City area were given the Rockefeller Center Tree Lighting ceremony.
The New York Daily News first reported WNBC in New York featured the celebrity-filled tree lighting instead of the breaking news that local stations WCBS and WABC were airing.
According to the multiple verified NBC News Twitter accounts, Lester Holt was anchoring a special edition of the news at 6:30 p.m. ET.
According to the schedule on WNBC's website, the tree lighting ceremony coverage began at 7 p.m. and ran until 8:30 p.m.
VP of Communications at NBC News Erika Masonhall tweeted to explain that local NBC stations had the option to drop the "Nightly News" broadcast and instead feature the tree lighting.
"The second half hour is optional for stations," Masonhall tweeted. "Full hour is airing in many markets."
Some Twitter users took notice of WNBC's decision.
WNBC did not immediately return FOX411's request for comment.