The X Factor: "J.Mark Inman Goes to Planet Paula; Drew Ryniewicz Does Justin Bieber Justice"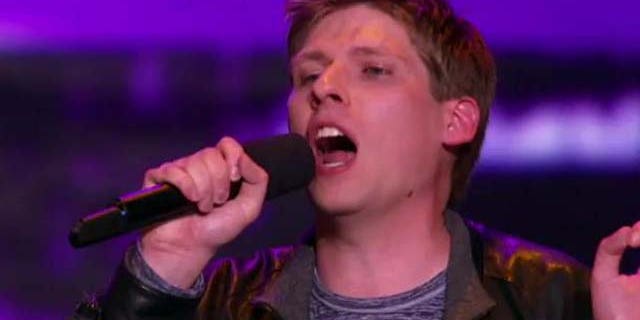 J. Mark Inman took the judges on a ride in what Simon Cowell referred to the crazy "Planet Paula" on the Seattle and Chicago auditions of The X Factor.
Inman, 31, performed Radiohead's "Creep," to which he added his own background music and freakish dance moves to the track.
"You don't belong here you are other worldly," teased Brazilian judge Paula Abdul. "You are definitely in a different jurisdiction for sure."
"I think I visited there once or twice in my life," she added smiling. "The place we can go together."
Famous music producer L.A. Reid told Inman that somehow the craziness seemed to work in his favor.
"It sounded so bad but felt so good" Reid said with a smile on his face as the crowd went wild cheering for Inman.
Another contestant who pleasantly surprised the judges was Drew Ryniewicz with her rendition of Jusitn Bieber's smash hit "Baby."
Reid was all eyes and ears when Ryniewicz said she would be singing the Biebs tune, being that he gave Bieber his first big break.
"You don't mind if I'm a little harsh and a little critical because I'm so close to that song right?" Reid asked Ryniewicz who said she understood.
Luckily for Ryniewicz she blew everyone away.
"It's hard for me because I'm a Justin Bieber fan," Nicole Scherzinger told Ryniewicz. "It's so interesting that I prefer your version to his."
Simon Cowell and Abdul also preferred Ryniewicz's version of the popular song.
"That was commendable, original, daring and bold," Abdul said wholeheartedly. "I liked you a lot. Very unique."
Thursday evening the auditions of the X- Factor conclude and the chosen few will once again put their vocal abilities to the test for a chance to win five million dollars and become The X Factor.
You can reach Alexandra Gratereaux at: Alexandra.Gratereaux@foxnewslatino.com or via Twitter: @GalexLatino
Follow us on twitter.com/foxnewslatino
Like us at facebook.com/foxnewslatino