Rolling Stones frontman Mick Jagger visits Cuba to scout out concert venues, report says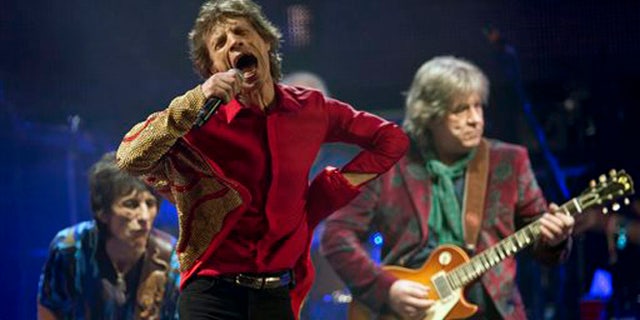 Cubans got the surprise of a lifetime if they saw Rolling Stones frontman Mick Jagger strolling down the streets of historic Havana.
The British rocker was on the Caribbean island on a private trip with one of his children and scouting out a possible concert location for the band's Latin American tour planned for next year, official Cuban media reported Monday.
The official community party newspaper Granma said Jagger, 72, visited the Hotel Santa Isabel in the Old Havana part of town, was seen at a timba concert by the group Bamboleo and also toured other historic sites.
Jagger shared a picture of his trip on Twitter, captioning in: "On a break in Cuba!"
The Cuban newspaper quoted recent remarks by Stones guitarist Keith Richards, who hinted that the band could give a concert next March at Havana's Latin American Stadium, the island's biggest baseball venue.
According el Spain's El Mundo, Richards confirmed that the band and Cuban authorities are finalizing negotiations to have the band play next year. Concert dates have not been confirmed.
The band's interest to play in Cuba was reportedly sparked after Stones bass player Darryl Jones played a concert in February with the band The Dead Daisies and convinced Jagger to have their band rock out Cuba.
Rock music has been frown upon in Cuba for many years for ideological reasons; however, musicians were able to listen to it via illegal means from radio stations in Miami. Over the past decade, rock music has grown in popularity as the island has opened up to foreigners more and more.
Like us on Facebook
Follow us on Twitter & Instagram