Justin Bieber Preps for American Music Awards Amidst Dramatic Reunion with Selena Gomez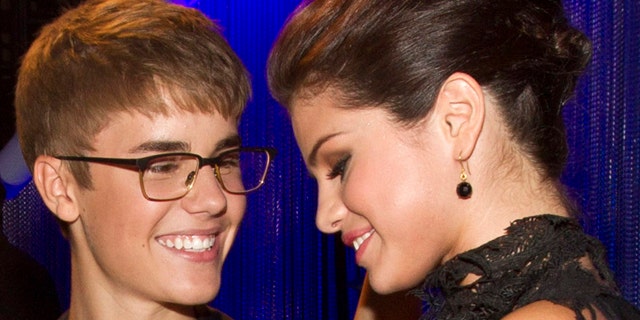 Selena Gomez is still not a "beliber."
Following a reconciliation with her pop singer boyfriend Justin Bieber, the two's Friday night date plans did not go as expected.
The couple had a massive fight at a restaurant in Encino, Calif. with Gomez storming out before their food even arrived.
"They had just sat down and didn't order when they started to fight. Ten minutes later, they stormed out without speaking and she drove off in her car," a source told U.S. Magazine.
However even a public outburst between the duo did not seem to stop them from working thing's out as Bieber's car was seen at Gomez's home Saturday morning.
Not letting his relationship drama interfere with his work, Bieber was completely focused at his two hour rehearsal for his performance for Sunday night's American Music Awards.
"He was totally professional," an insider told entertainment site E! Online. "He was focused on the choreography. There are a lot of dancers."
Earlier in the week, gossip blogger Perez Hilton announced that the teen heartthrob proposed to the Latina starlet twice in the month's leading up to their breakup. However, an undisclosed source told Hilton that Gomez rejected the proposal twice.
Gossip Cop, on the other hand, shot down the source, saying news of the possible marriage proposals were "completely false."
While Bieber nor Gomez publicly announced the reason behind their breakup, gossip entertainment site SugarScape.com reported Bieber may have been texting his ex-girlfriend Jasmine Villegas, who went on tour with him last year as his opening act.
A friend close to the couple also told Hilton, "Justin is texting her (Selena) like crazy trying to stay in her good graces."
"The problem in the first place is that Selena was a little bit of a jealous girlfriend and Justin wasn't really taking her feelings into regard," said the source to the blogger. "Justin doesn't see texting other girls as cheating, but he's promised Selena he'll stop if she takes him back."
Follow us on twitter.com/foxnewslatino
Like us at facebook.com/foxnewslatino