Justin Bieber In Guatemala, 'Humbled' By Experience In Impoverished Village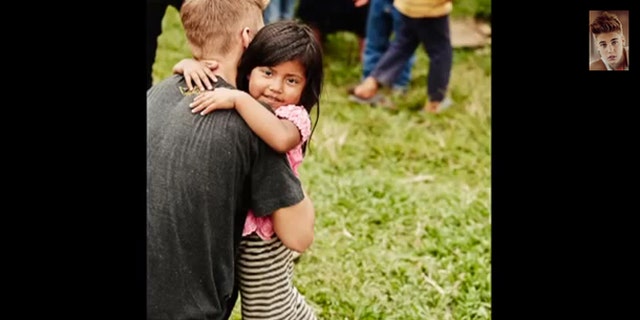 Canadian pop star Justin Bieber, currently touring through Latin America, turned some heads Sunday when he ventured to a small Guatemalan village after performing a concert in Guatemala City.
The 19-year-old joined a team from Pencils of Promise – a charity organization started by his manager Scooter Braun's brother – that is building a school and providing basic necessities for local kids.
"Today was 1 of the most powerful and humbling days of my life. Thank u Guatemala & @PencilsOfPromise," Bieber tweeted afterward. "Today I saw real happiness. So powerful."
According to TMZ, Bieber took a chopper into the remote area outside of the country's capital and joined a makeshift construction crew building up the walls for the new school.
In a video posted on his blog, Bieber called it one of the most magical days ever.
"So many beautiful children, who are very, very less fortunate," he said in the video, "and I am not talking about poor. I am talking about 10 people living in a little shack. It was just a wake-up call for me."
Inspired, the "Never Say Never" singer took off his shirt and started to work – he even took off his shoes and gave them to one of the boys in the village, according to TMZ.
In his "confessional video," the teenager said he met a little girl named Shelly, with whom he had a "great connection."
"She was just beautiful. She had such a sweet soul," Bieber said. "My eyes were opened to something new."
He continued: "I am so happy that I get to do what I do. I know that my music is inspiring, but that's not it. It's like I can make a change in so many different ways. Each and every one of you, no matter how young or old you are, you can make a difference."
Bieber is performing Tuesday night in Bogotá, Colombia, and is scheduled to perform next in Ecuador, Brazil, Argentina, Chile and Mexico, before moving on to New Zealand and Australia.
Follow us on twitter.com/foxnewslatino
Like us at facebook.com/foxnewslatino