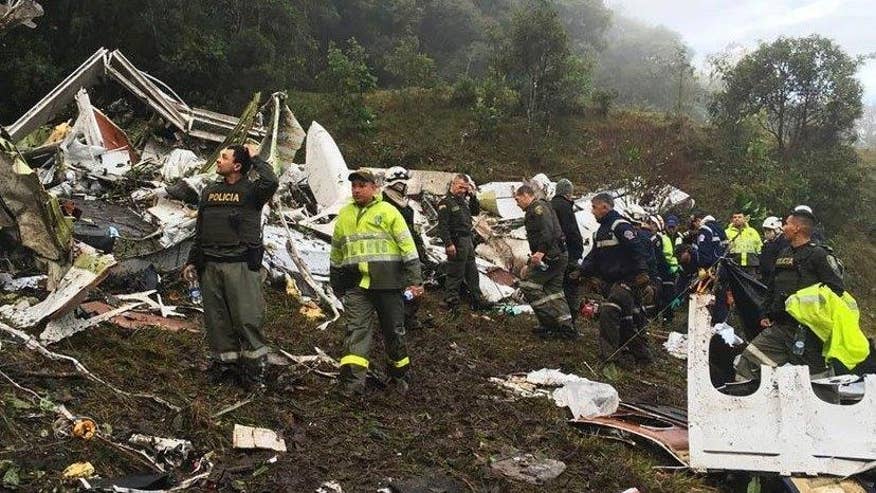 The plane carrying a Brazilian soccer team that crashed in Colombia might have simply run out of fuel before slamming into a Colombian mountainside — despite reports that the pilot deliberately dumped fuel to avoid an explosion, investigators said.
LaMia Flight 2933 had practically arrived at its destination in Medellin, had radioed the tower for landing clearance and was placed about third or fourth in line as it circled the airport, officials told Colombian newspaper ElTiempo.
Minutes later, pilot Miguel Alejandro Quiroga asked to land immediately because he had run out of fuel, ElTiempo reported.
He was given clearance but the plane never made it, crashing a mere 18 miles away and killing 71 of 77 people aboard — including virtually everyone with the Chapecoense soccer team. Six people miraculously survived.
"We're looking into it (loss of fuel), we're waiting for information from the investigation," said LaMia director Gustavo Vargas.
Read more at the New York Post.