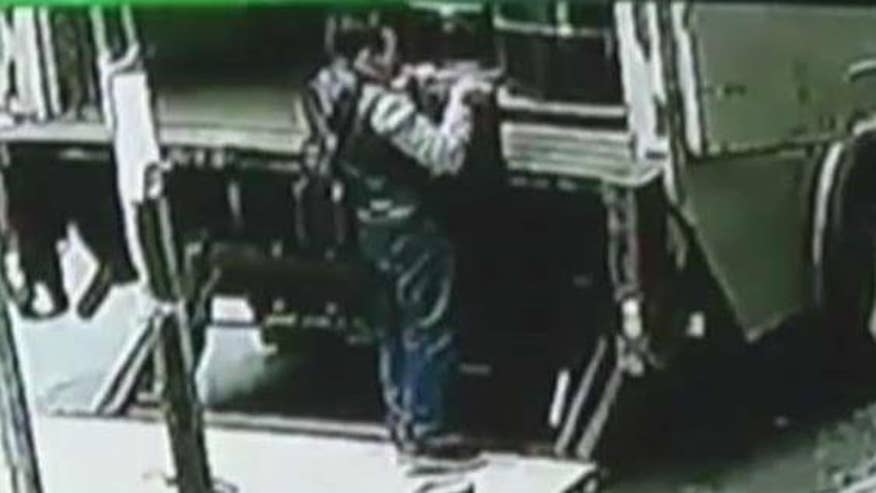 Luckiest thief ever?
New video shows how a quick-footed bandit swiped a bucket from an armored truck in Midtown, which — allegedly unbeknownst to him — contained nearly $1.6 million worth of gold flakes, a report says.
The footage was obtained by NBC 4 New York and is said to show the man capitalizing on a 20-second window left open by the guards, one of whom was making a pickup while the other was walking to the front seat.
The theft unfolded on West 48th Street in the Diamond District on Sept. 29 — in broad daylight — as tourists and locals were walking in and out of the countless jewelry stores that line the block.
A surveillance camera captured the opportune heist on tape and showed the man making off with the 86-pound bucket. Throughout his hour-long escape, he appears to struggle with the gold flakes — stopping to set them down several times and even attempting to carry them on his shoulder at one point, according to NBC.
Read more at the New York Post.