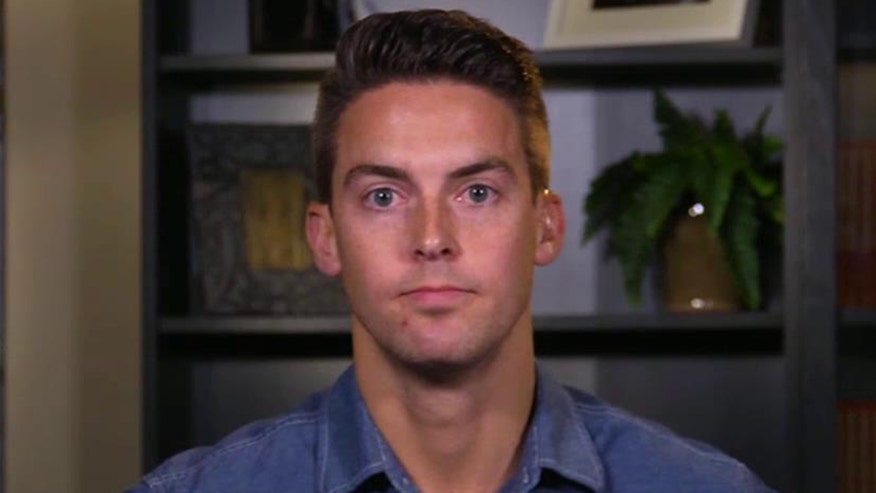 Indiana police reportedly questioned three men Thursday in connection with the shooting death of an Indianapolis pastor's pregnant wife.
The three men were taken into custody Thursday morning after police served search warrants in different parts of the city, according to FOX59. An IMPD spokesperson confirmed to the Fox affiliate that two of the men were arrested on unrelated parole violations.
Officers conducted DNA swabs on the three men to connect them to the crime scene.
Investigators believe the attacker entered the home of Davey and Amanda Blackburn on Indianapolis' west side at around 6 a.m. last Tuesday after they noticed Davey Blackburn leave. The attacker broke into the home and shot Amanda Blackburn while their 15-month-old son was in his crib upstairs. Blackburn, 13 weeks pregnant, died a few days later.
Detectives later linked the home invasion to another robbery in the area. Sources also told FOX59 Blackburn was sexually assaulted in the attack.
There haven't been many details released in the case, but a surveillance photo of a possible suspect was released earlier this week. Davey Blackburn has also been cleared as a suspect in the murder.
"We don't have anything to hide, and we trust the investigation going on, and the detectives have been extremely gracious through this whole process," Davey Blackburn, who was cleared as a suspect, told "Fox & Friends." He said family members used their faith to help them navigate through this hardship.
Indianapolis Metropolitan Police Lt. Richard Riddle said a resident recovered the weapon in the front yard of a home just blocks away from where Amanda and Davey Blackburn lived, according to FOX59. The person took the handgun to an Indianapolis fire station, it was turned over to the police, and crime lab technicians are analyzing the gun.
"It certainly is of interest to our detectives to see if that weapon has any connection to any crime in that area," Riddle said. "But most importantly the Amanda Blackburn case at this point."
There have yet to be arrests made in connection to Amanda Blackburn's murder. Anyone with information is urged to call Crime Stoppers.
Click for more from FOX59.com.