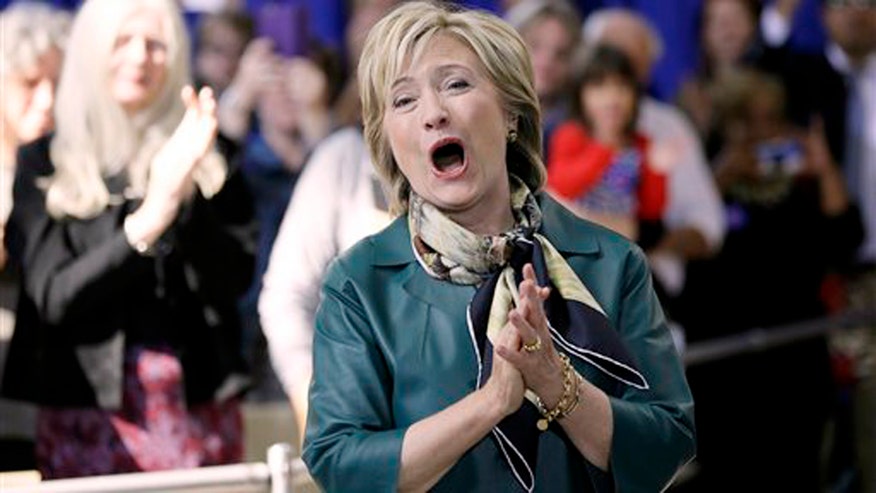 Hillary Clinton hired a Connecticut firm to back up her emails, which may still exist on the company's "cloud" storage site due to a technical error, according to Sen. Rob Johnson, R-Wis.
In a letter sent on Monday to chief executive of Datto Inc., which owns the storage site, Johnson, chairman of the Senate Homeland Security and Government Affairs Committee, outlines the possibility that some of Clinton's more than 31,000 personal emails may still be recovered. McClatchy newspapers first reported the firm's "cloud" glitch Tuesday.
Johnson's letter asks a number of questions, including where those emails would be located, and recounts suspicions by an employee of Colorado-based Platte River Networks on the reduction of the amount of email data being stored on each backup.
Clinton Executive Service Corp., which oversaw her email server contacts, hired Platte River on May 31, 2013 to maintain her account, according to Johnson.
While setting up its server for Clinton, Platte River retained Datto to set up a virtual backup server that could provide immediate recovery if the primary server failed, Johnson said in his letter.
Documents obtained by the committee also show "confusion" among employees at Platte River when they realized the Clinton server data "was potentially being sent to Datto's off-site location," Johnson wrote.
When employees at Platte River discovered that Clinton's private sever was syncing with an offsite Datto server, one Platte River employee wrote in an email "this is a problem."
Johnson said Monday this means that "Datto apparently possessed a backup of the server's contents since June 2013."
When the issue was discovered, Platte River "directed Datto to not delete the saved data and worked with Datto to find a way to move the saved information on Datto server's back to Secretary Clinton's private server."
The letter also notes that employees at Platte River were directed to reduce the amount of email data stored with each backup.
In August, Johnson wrote, an employee at Platte River voiced suspicions over searching for an email from Clinton Executive Service Corp. directing such a reduction in data being stored in October or November 2014 and then again around February, advising Platte River to save only emails sent during the most recent 30 days.
Clinton said last March that she had deleted all of her personal emails.
Datto Inc. did not provide immediate comment to McClatchy on Johnson's letter.

Fox News' Jake Gibson contributed to this report.