Who is Suspected White House Shooter Oscar Ramiro Ortega?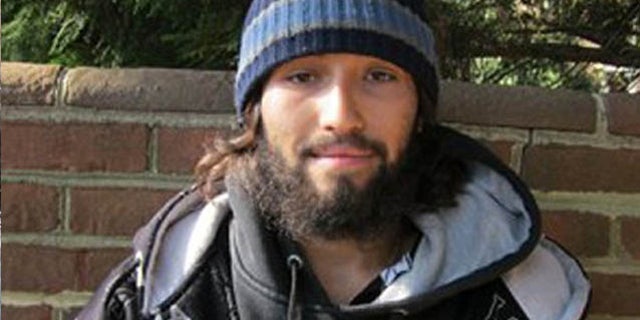 The description authorities gave of suspected White House shooter Oscar Ramiro Ortega was scant: He's 21, Hispanic 160 pounds and is medium built.
But a picture is starting to emerge of a troubled man with a lengthy criminal record and a history of mental illness.
Ortega's family owns the Puerto Vallarta Mexican restaurant in Idaho Falls, a small, tight-knit community that is the second largest city in Idaho. He's had several brushes with the law, including arrests for domestic violence, burglary and alcohol possession violation.
A family member told Fox News Latino he comes from a large, tight-knit family that is very close -- they all work and own a restaurant together in Idaho Falls.
"We're very worried about him," a family member told Fox News Latino. "This is a family-run restaurant, and this is a small community, and everyone is making a big deal of the fact that he was Hispanic. We're worried."
She would give no further comment.
Multiple shots of gunfire were heard last Friday near the White House and police said witnesses saw a car speed away. The car and weapon were found within minutes and police found evidence in the vehicle connecting it to Ortega. An arrest warrant was issued for him and police spent days searching for him.
But the hunt for Ortega intensified on Tuesday when the Secret Service discovered a smashed window at the White House that was stopped by anti-ballistic glass. President Obama and his wife were out of town attending a basketball that Friday and later travelled to Hawaii.
Ortega was captured Wednesday at a hotel in Pennsylvania, but the mystery around his motives continues.
Idaho Police would not comment on Ortega, but said his last known whereabouts before the shooting was Oct. 31, when his parents reported him missing.
"Police had been working to find him," said Idaho Falls Police Department spokeswoman Joelyn Hansen. She said they stopped searching on Nov. 11, when Arlington, Va., police stopped him after someone complained he was circling the area.
According to the U.S. Park Police, Ortega has been arrested in Texas and Utah as well as Idaho, where he lived with his family. Most of the charges resulted in fines or jail time that was later reduced. Police believe he may have spent time in the Occupy DC protest camp, which is blocks from the White House, though it's unclear whether he was part of the movement.
He has not been linked to a radical organization, but police say he suffers from mental issues.
"Specifically what he was aiming at, or not aiming at, is something that would be better addressed by interviewing him" Schlosser told the Washington Post. "Otherwise, it's just speculation."
Follow us on twitter.com/foxnewslatino
Like us at facebook.com/foxnewslatino