US-led coalition ups number of advisers in Iraq to 450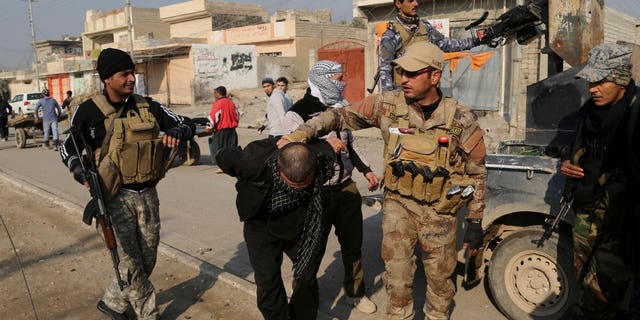 The number of American advisors and allies that have gone into Mosul to help Iraqi forces in their fight against ISIS has increased by 10 percent in the past couple of weeks, a Baghdad-based U.S. military spokesman said.
U.S. Air Force Col. John Dorrian told reporters nearly 450 coalition advisers were in and around Mosul. He said Wednesday the number had doubled, then on Thursday said the increase was just 10 percent -- about 40 advisors.
"They have been in the city at different times," Dorrian added.
U.S. and allied forces remain behind the front lines in the Mosul fight, he said, adding that the additional forces were moved from other positions in Iraq in the past couple of weeks.
The new U.S. forces are a combination of special operations forces, engineers and intelligence personnel, Dorrian said.
ISIS cannot reinforce or resupply their positions in Mosul, Dorrian said.
Dorrian said the ISIS had over two years to fortify the city, and the Iraqi assault force has to painstakingly search nearly 2,000 buildings in the city.
The Pentagon says there are 4,935 U.S. troops in Iraq, including trainers and other support forces.
Fox News' Lucas Tomlinson and The Associated Press contributed to this report.