UN rights chief concerned over trial of Maldives' ex-president, sees 'flagrant irregularities'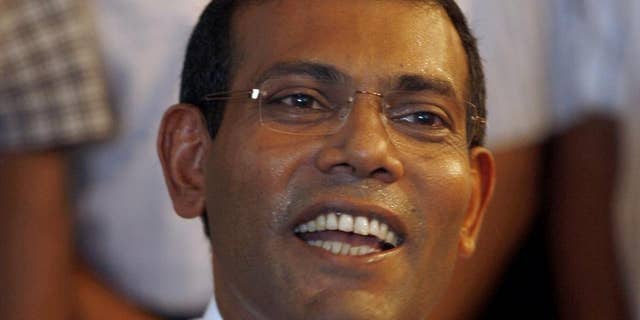 BERLIN – The United Nations' human rights chief is voicing concern over the "rushed" trial that led to a terrorism conviction and 13-year jail term for the Maldives' former president.
U.N. high commissioner for human rights Zeid Raad al-Hussein said Wednesday "flagrant irregularities" in the case against ex-President Mohamed Nasheed could be rectified during the appeals process. He urged authorities to allow international jurists to observe that process.
The U.S. and the European Union, among others, have raised concerns over the process that resulted in Nasheed's conviction Friday over a top judge's arrest three years ago. The court ruled the arrest was akin to abduction.
Zeid said: "It is hard to see how such hasty proceedings ... can be compatible with the authorities' obligations under international law to conduct a fair trial."