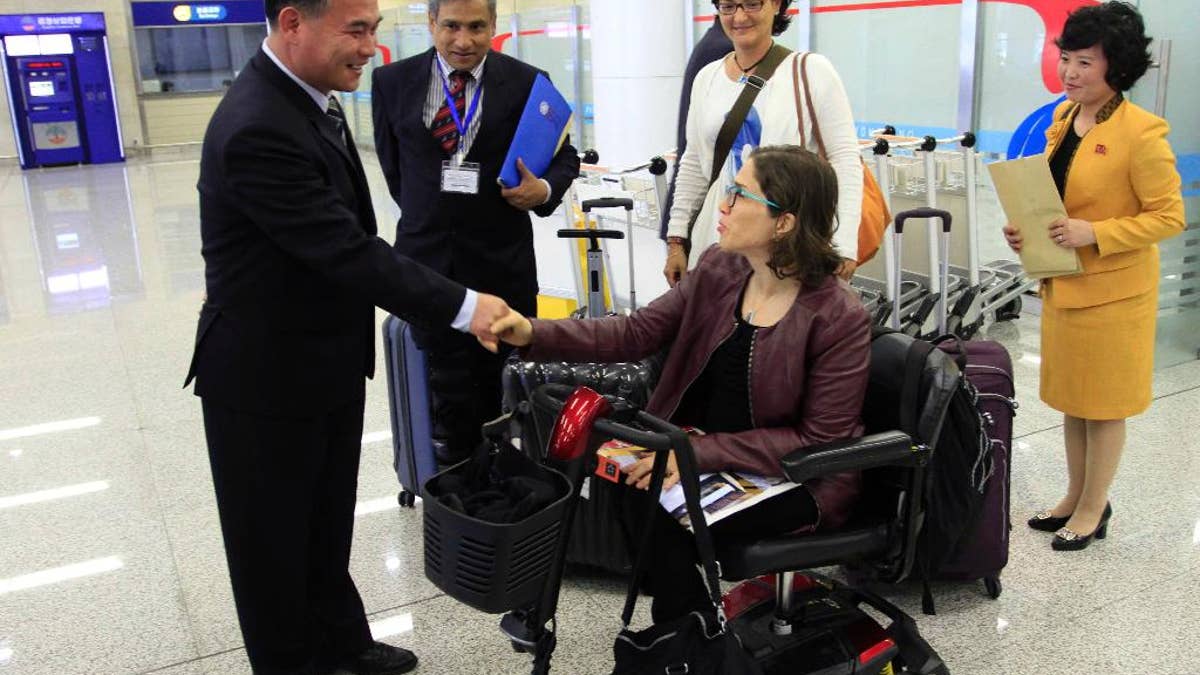 PYONGYANG, North Korea – An U.N. official advocating for people with disabilities has met with a North Korean human rights official after becoming the first person designated by the U.N. Human Rights Council to enter the country.
Special Rapporteur Catalina Devandas Aguilar said she intended to collaborate with North Korean officials about protecting the rights of disabled people.
North Korea has tried to promote its care for people with disabilities in recent years, even as it faces wide criticism for its overall human rights record and the buildup of its nuclear weapons program.
Aguilar met with North Korean Foreign Ministry Ambassador for Human Rights Ri Hung Sik on Wednesday. She is expected to meet officials from the Korean Federation for the Protection of the Disabled and the Health Ministry during her stay in Pyongyang.