Uihlein shoots 60 at Dunhill Links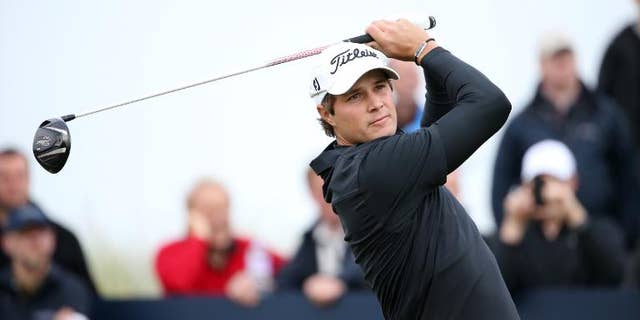 Saint Andrews (United Kingdom) (AFP) – Peter Uihlein came within one shot of breaking 60 as he produced a superb round in the European Tour Dunhill Links event on Friday.
The pro-am tournament which is played across three course including the British Open Championship venues of St Andrews and Carnoustie, saw the United States' Uihlein post a 60 at nearby Kingsbairns.
That left him two shots off the lead held by England's Tom Lewis.
But while Uihlein came agonisingly close to shooting 59, missing a long putt on the par-five ninth, his final hole, he could take some consolation from the performance last year of South Africa's Branden Grace, who also shot 60 on the same course before going on to win the event
"I knew I needed to make an eagle and I thought I hit a good putt," said Uihlein, who won his maiden title in Madeira in May.
The 24-year-old, who shot the 17th round of 60 on the European Tour, added: "I thought it would come back to the right but it kept going left."
Reflecting on his round overall, he said: "Today started off with me hitting it close and not making anything and then I started holing it from everywhere. It was just one of those days that went for me.
"When I made that birdie on the 17th to go 11 under that was the first time 59 crossed my mind. I was in the zone out there and it was cool. I am definitely not as calm underneath (as it looked) but I just tried to stay with my routines and keep the same swing thought.
"I put a lot of work in during the off-season and even on my off weeks I'm still practising and grinding so it's nice to see the results so quickly."
South Africa's Ernie Els, Uihlein's playing partner, shot 65 and afterwards the South African major-winner joked: "I feel like I shot 90."