U.S. court sentences Venezuelan judge to more than 6 years for role in drug trafficking ring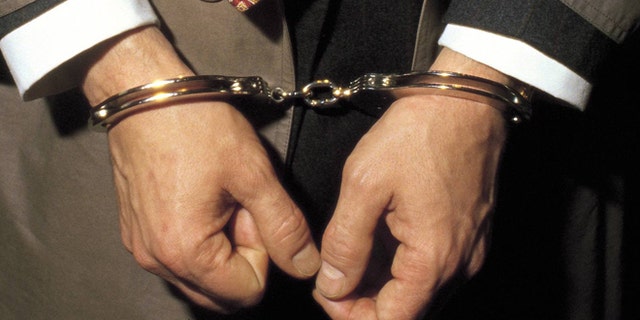 MIAMI (AP) – A former Venezuelan judge, arrested last year by U.S. authorities on the way to a Disney World vacation, was sentenced Monday to more than six years in prison for his role in a major cocaine trafficking case linked to the government of former President Hugo Chávez.
Benny Palmeri-Bacchi, 46, pleaded guilty in November to charges of extortion, conspiracy to obstruct justice and conspiracy to launder money. The sentence was almost a year longer than recommended by U.S. prosecutors, which U.S. District Judge Ursula Ungaro said was necessary to reflect the seriousness of the crimes.
"This conduct is really aggravated," Ungaro said. "We're talking about narco-trafficking at the highest levels."
Prosecutors say Palmeri-Bacchi conspired with a former Venezuelan Interpol director, Rodolfo McTurk, to help traffickers move Colombian cocaine through Venezuela. McTurk, however, has remained in Venezuela.
Also charged in a separate but related indictment is Hugo Carvajal, a former Venezuelan military intelligence chief close to Chávez, who died in 2013. Carvajal, the highest-ranking Venezuelan official ever charged on a U.S. warrant, was arrested last year in Aruba but was permitted to return to Venezuela.
Among the traffickers Palmeri-Bacchi admitted protecting was Jaime Alberto "Beto" Marin-Zamora, a top member of Colombia's North Valley Cartel. Marin-Zamora was extradited to the U.S. in 2010 and is serving a 16-year prison sentence.
The indictment against Palmeri-Bacchi was still under seal when he arrived at Miami International Airport in July on the way to the Disney theme parks in Orlando. Federal agents took him into custody at the airport, and he has been jailed ever since.
According to a plea agreement, Palmeri-Bacchi admitted helping the Colombian trafficker, Marin-Zamora, at least temporarily evade U.S. authorities by arranging to have bogus Venezuelan criminal charges lodged against him. That way, court documents show, Venezuelan authorities had an excuse not to send Marin-Zamora to the U.S.
For this, Palmeri-Bacchi was to be paid $1.5 million. Drug Enforcement Administration agents said at least some of the money was transferred through Curacao to banks in South Florida, where Palmeri-Bacchi had obtained control of another person's business and bank account.
That business owner, who is not identified in court documents, was threatened with violence, including an email from Palmeri-Bacchi with the subject line "Assassination." The email contained a video of a person being shot to death in a hair salon.
"This is what will happen to you if you don't behave," the email said.
In court Monday, Palmeri-Bacchi apologized and expressed remorse, assuring the judge he is cooperating as prosecutors continue to unravel to Venezuelan drug trafficking ring.
"The bottom line is, he accepted responsibility for his participation. He was one of many," said Edward Abramson, attorney for Palmeri-Bacchi.