Two Americans mysteriously dead aboard cruise ship docked in San Juan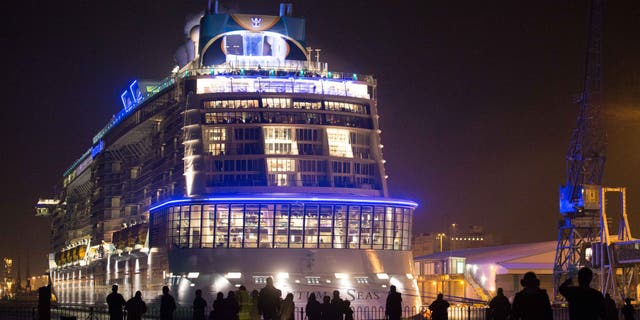 NEWYou can now listen to Fox News articles!
Two American tourists aboard the Royal Caribbean cruise ship Anthem of the Seas were found dead Wednesday afternoon, after it docked at Old San Juan Pier.
Authorities said the bodies showed no signs of violence and seemingly had died from natural causes.
The men were identified as Joseph M. Ambrussi, a 62-year-old retiree, and William Alan Forsytte, 55, a pharmacist. Both were traveling with their respective wives and planned to stay in hotels in Puerto Rico.
El Nuevo Dia reported that one of them died while the ship was at sea and that the other passed away once the ship had arrived at port.
The discovery came on the same day Puerto Rico was celebrating a new record of tourist arrivals in a single day, with a total of 24,117 passengers coming from six cruises.
The ships that docked Wednesday were the Carnival Glory, Carnival Magic, Anthem of the Seas, Navigator of the Seas, Norwegian Breakaway and the Balmoral.
The executive director of Puerto Rico's Port Authority, Ingrid Colberg Rodríguez, told El Nuevo Dia the increase in cruise ship traffic is due to significant renovations made to the island's docks by the administration of Alejandro García Padilla. Specifically, she said, due to improvements to Pier 3, which cost $10.5 million.
"The restoration of the confidence in the cruise industry has been key in the process of stabilizing the finances of the authority and for the economic development of Puerto Rico," she said.
Like us on Facebook
Follow us on Twitter & Instagram