Turkish Military Officers Allegedly Tried to Destabilize Government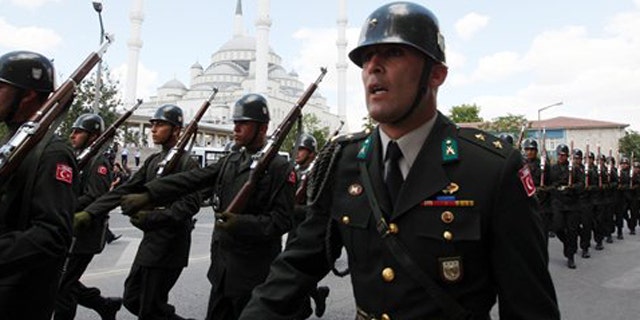 ANKARA – A Turkish court has issued warrants for the arrest of 14 more military officers for allegedly trying to destabilize the government through an Internet campaign.
Those named as wanted by an Istanbul court Monday include six serving generals and an admiral.
They are among 22 people who were charged last month suspected of funding anti-government websites in 2009 to discredit the Islamic-rooted government.
The officers were expected to hand themselves in to the authorities in the coming days.
Hundreds of officers have already been jailed as part of investigations into alleged plots to bring down the government.
The government says the trials are strengthening democracy. Critics say they have been marred by long imprisonments and alleged irregularities in the handling of evidence.