Thousands gather for funeral of Turkish teen struck in the head by police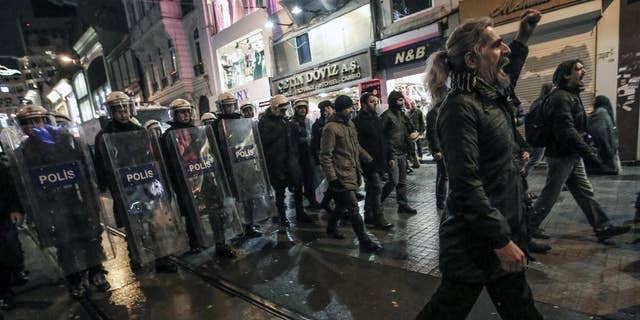 ISTANBUL – Thousands of people have gathered in Istanbul for the funeral of a Turkish teenager who died nine months after slipping into a coma from being hit by a police tear-gas canister during anti-government protests.
Fifteen-year old Berkin Elvan's death on Tuesday sparked clashes between protesters and riot police in several cities.
On Wednesday, thousands converged in front of a house of worship calling for Prime Minister Recep Tayyip Erdogan to resign.
Berkin was on his way to buy bread during anti-government street protests when he was struck in the head by a high-velocity gas canister. Several police officers were questioned about Berkin's head injury but none has been charged.
His death raised the number of fatalities from last summer's protests to at least eight.