Syrian govt, opposition face to face for 1st time at UN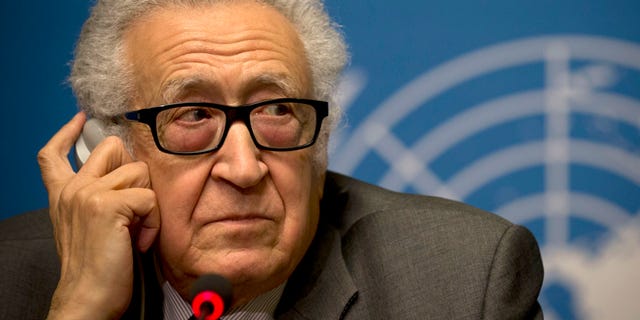 NEWYou can now listen to Fox News articles!
GENEVA – The first face to face meeting between Syria's government and the opposition hoping to overthrow Bashar Assad has started.
After tense days spent avoiding each other and meeting separately with a U.N. mediator, Assad's handpicked delegation and representatives of the Syrian National Coalition were gathering in the same room Saturday in hopes of ultimately finding a path out of the civil war.
The two sides were distant going into the meeting, with the Damascus delegation denying it had accepted the premise of a transitional leadership, and the opposition saying it would accept nothing less.
"We'll try our best to make it as successful as possible," said Anas al-Abdeh, a member of the Syrian National Coalition's negotiating team.
Syrian Deputy Foreign Minister Faisal al-Mikdad said Saturday would focus on "modest ideas."