Sudan rebels claim clash in strategic region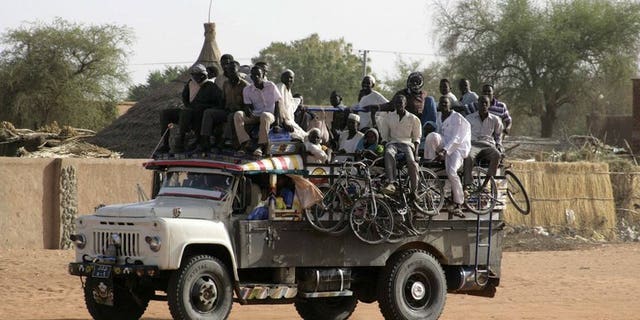 KHARTOUM (AFP) – Sudanese rebels clashed with government forces on Saturday for the second time this week in the strategic South-North Kordofan region, the insurgents said.
The Justice and Equality Movement (JEM), a Darfur-based group which is part of a wider rebel alliance seeking to topple the government, said it ambushed a convoy north of Dilling town.
The army spokesman could not be reached.
There has been an upsurge of rebel activity since April in the South-North Kordofan boundary region, through which passes the main road link to the national capital Khartoum.
Dilling is on the main road linking the South Kordofan state capital Kadugli with El Obeid, North Kordofan's capital which is home to an air force base.
Residents of Dilling said they heard gunfire and explosions coming from north of the town.
"Authorities ordered buses travelling to El Obeid to cancel their trips," one resident said, asking for anonymity because of the situation.
On Wednesday both JEM and the army said they had fought at Sidrah, about 130 kilometres (80 miles) northeast of Dilling in North Kordofan.
That attack ended weeks of relative calm in the area.
It came as the African Union and East Africa's regional bloc, the Inter-Governmental Authority on Development (IGAD), launched a panel to probe allegations by Sudan and South Sudan that each is supporting rebels operating on the other's territory.
Because of the allegations, Khartoum has threatened to close an economically vital pipeline carrying South Sudanese oil for export.