Secret Service to Get Ethics Training, Woman to Get Magazine Spread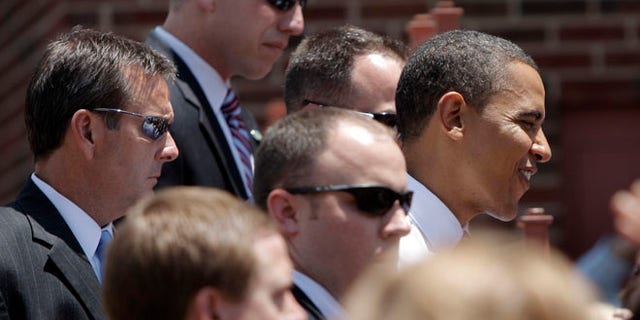 LAUREL, Md. – In the wake of a prostitution scandal that has embarrassed the U.S. government at an international forum, made a media star of the women at the heart of the scandal, and led to the disciplining of multiple agents, about 100 Secret Service agents will be getting ethics training.
The agents will take part in two days of training by professors at Johns Hopkins University this week in Laurel, Md., outside Washington.
The Secret Service had previously scheduled training for 20 agents. It expanded the program after allegations that 12 of its agents hired prostitutes in Cartagena days before President Barack Obama arrived in the country for a summit.
Officials say the university was an obvious choice for the effort because of its past work with the Secret Service.
The Secret Service has also announced new conduct rules for its agents, including prohibiting them from drinking excessively or bringing foreigners to their hotel rooms.
The incident broke into public view when one of the prostitutes argued with a Secret Service agent over her payment in a hallway of the Caribe Hotel. Local law enforcement intervened on the prostitute's behalf. Paid sex is legal in Cartagena, Colombia but violates codes of conduct for U.S. personnel who were working there.
Meanwhile, whe woman at the center of the scandal may be trying to sell her story to the magazine with the highest bid.
According to El Nuevo Herald, Dania Suaréz, the woman who outed the Secret Service agent who refused to allegedly pay her the agreed upon price for a night of sex, is looking for a deal from Playboy and Hustler magazines.
A spokeswoman for Playboy, denied the rumors and told the Miami newspaper that no editor has contacted Suárez. But the publisher of Hustler magazine, Larry Flint, on the other hand has confirmed that they do have photos but have not finished writing the article.
Contains reporting by the Associated Press.
Follow us on twitter.com/foxnewslatino
Like us at facebook.com/foxnewslatino