Russian lawmaker found dead in barrel of cement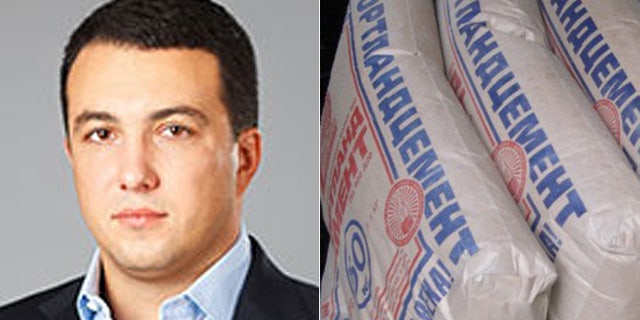 NEWYou can now listen to Fox News articles!
Russian police say they have discovered the body of a local politician reported missing last week, in a barrel of cement in a garage near Moscow. Another politician has been accused of ordering the murder, over an $80 million debt.
The Moscow Times is reporting that Lipetsk city council deputy Mikhail Pakhomov was believed to have been kidnapped on February 12. Pakhomov, 37, was last seen when three unidentified men pushed him into a car and drove away. After he disappeared, police stopped a car in the Moscow region where they found the victim's personal belongings.
Pakhomov's badly beaten body was then found Sunday night in the barrel in a resident's garage in the Noginsky district near the Russian capital city. The identity of that resident is not known.
"It has been confirmed that the remains found in the area of the Obukhov village in the Noginsky district belong to Pakhomov. The nature of the wounds suggests that he was killed," police investigators told the Russian news agency Interfax.
At least five people have reportedly been detained in connection with the crime, which police believe was murder.
"It has been established that the deputy was kidnapped by order of a Moscow resident, a former deputy minister of the Moscow regional government's housing and utilities department, Yevgeny Kharitonov, born in 1972," Interfax reported.
AP reports that Yevgeny Kharitonov, a former provincial official, is being held on suspicion of ordering the killing of Pakhomov, allegedly over an $80 million debt.
The kidnapping charges carry a 15-year prison term, while murder charges carry a maximum sentence of life in prison.
Click for more from the Moscow Times.
The Associated Press contributed to this report.