Rights group: Syria used suspected nerve agents in 4 attacks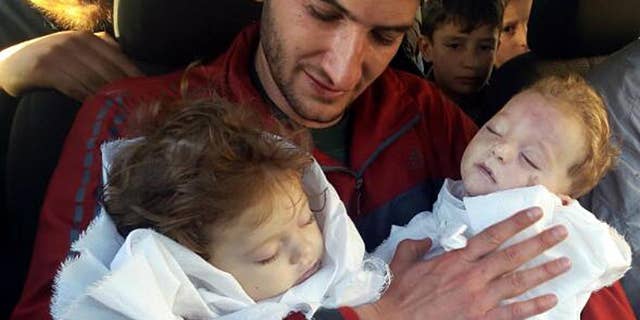 UNITED NATIONS – A human rights group says new evidence indicates that the Syrian government used suspected nerve agents in four chemical weapons attacks since December including the one in opposition-held Khan Sheikhoun on April 4 that killed nearly 100 people.
Human Rights Watch said in a report Monday that these attacks "are part of a broader pattern of Syrian government forces' use of chemical weapons" that may constitute crimes against humanity.
The rights group said the four attacks took place in areas where offensives by armed forces fighting the government threatened military air bases.
It said witnesses described symptoms consistent with exposure to nerve agents after planes attacked northern Hama on March 30 and territory controlled by the Islamic State extremist group in eastern Hama on Dec. 11 and 12.