Puerto Rico's governor warns of fallout from failed utility: 'Time is short'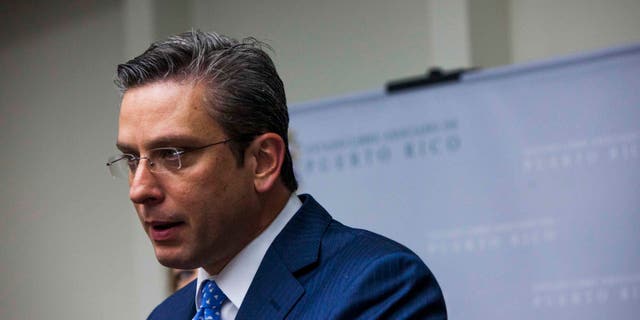 SAN JUAN, Puerto Rico (AP) – Gov. Alejandro Garcia Padilla has warned of grave consequences for island consumers and businesses if a deal to restructure its troubled electric utility's $8.2 billion bond debt is not completed.
The governor said in a statement late Saturday that without the deal, the Puerto Rico Electric Power Authority won't have enough cash to continue normal operations, increasing the risk of power outages and rate hikes. The deal's collapse also imperils hundreds of jobs and complicates talks with Puerto Rico's other creditors.
"Time is short," the governor said.
The accord with creditors fell apart after a missed Friday deadline to approve a bill setting conditions for a bond swap that would have forgiven $600 million of PREPA debt and relaxed terms on another $700 million. Bondholders offered to extend the legislative deadline, but wanted to change terms of a $115 million loan that would have provided liquidity to PREPA, but the authority found the new conditions unacceptable.
"I call on the legislative leadership to act with the diligence and speed that the circumstances demand," Garcia said.
Despite the accord's collapse, PREPA officials and bondholder representatives have said they are willing to continue negotiating.
Officials point to the power utility deal as model for other debt restructuring negotiations as Puerto Rico seeks relief from creditors who hold nearly $72 billion of debt across 18 different indebted government entities.
Garcia announced last June that the commonwealth could not pay its debt amid a decade-long economic slide.
Like us on Facebook
Follow us on Twitter & Instagram