Pentagon: Some US forces on the outskirts of Mosul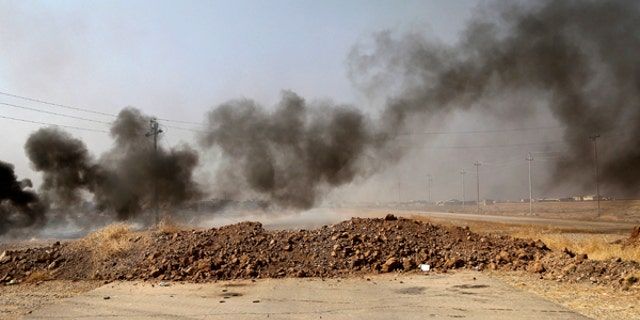 Some US forces are currently located on the outskirts of Mosul and in "harm's way," but would remain behind the front lines with the Iraqis in the lead, according to a Pentagon spokesman during a briefing with reporters Monday.
"I think it's fair to say that there are Americans at the outskirts of the city, but I'm not going to get into the disposition of every single American," said Pentagon press secretary Peter Cook, who declined to offer how many US forces are currently embedded close to Mosul. Cook later said a "small number" of Americans were advising the Iraqi forces on the ground.
Cook said the operation started at 6 am local time in Iraq. By day's end the Iraqi forces were "ahead of schedule," but he did not offer specifics.
"Early indications are that Iraqi forces have met their objectives so far and that they are ahead of schedule for this first day. This is going according to the Iraqi plan, but again, it's early," said Cook.
Pentagon press secretary Peter Cook reiterated that the Mosul operation was an Iraq-led fight and the US military would be acting in a support role. One group Cook said the US military would not support are Iranian-backed Shia militias.
Cook said so far US Army Apache attack helicopters have not been used in Mosul.
"This is their fight," said Cook of the Iraqi forces.
"The Iraqis are at the front and Americans are providing in their advisory role, but they are behind the forward line of troops. And they are providing that same sort of advice and assistance that they have in Iraq previously and will continue to do so as this fight progresses," he added.
Cook said the United States has contributed $1B in humanitarian assistance ahead of the expected catastrophe involving the more than one million civilians located in Mosul.
Cook said up to 5,000 ISIS fighters could be in Mosul right now.