Official: Egyptian security forces raid bath house, arrest 25 men suspected of homosexuality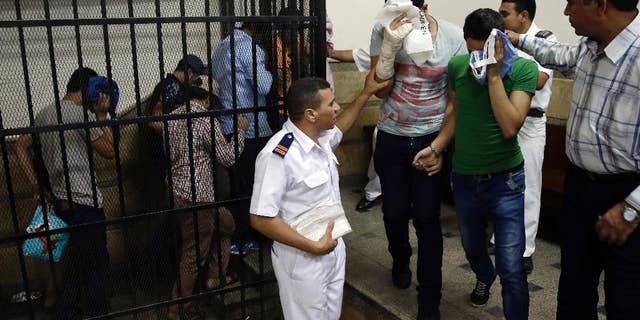 NEWYou can now listen to Fox News articles!
CAIRO – An Egyptian official says security forces raided a bath house and arrested 25 men for homosexuality, dragging them naked out of the building in downtown Cairo.
The security official says the raid on the bath house, or hammam, took place on Sunday. He spoke on condition of anonymity because he was not authorized to speak to media.
Egyptian law does not explicitly prohibit consensual same-sex relations but persecutes and imprisons gay men on charges such "debauchery" and "shameless public acts."
The bath house raid comes a month after an Egyptian court convicted eight men for "inciting debauchery" following their appearance in an alleged same-sex wedding party on a Nile boat, sentencing each of them to three years in prison.
Same-sex marriage is unheard of in the Muslim-majority country.