NYPD investigating alleged beating of decorated Marine veteran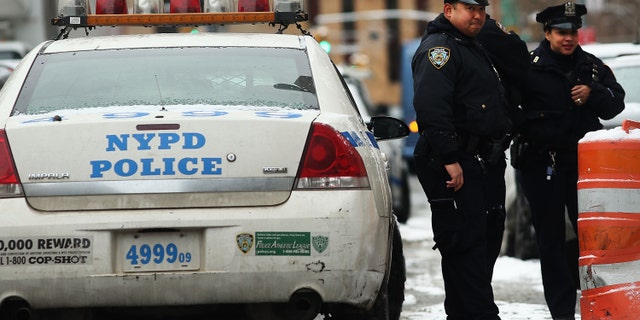 A Marine veteran from New York is claiming he was violently and inexplicably attacked by two police officers while sitting in his car during a lunch break.
Omar Rendon, a former Marine sergeant, told the New York Daily News the incident occurred on Jan. 15 right outside the commercial complex where he works as a handyman. He was eating a sandwich and watching a show on his cell phone, he told the Daily News, when an unmarked van pulled up next to him and two plainclothes officers got out and ordered him to step out of the vehicle.
Rendon said the men identified themselves as "police," but did not show him a badge. When he asked for an ID, he said, he was violently pulled out of the car and one of them punched him in the face.
Then the cops searched him, handcuffed him and threw him in the back of the windowless van, he said. The 25-year-old decorated sergeant said he thought he was being kidnapped.
"All my life I've served the community. I don't think (the two cops) represent the police department the right way," said Rendon, who told the Daily News that he has participated in heavy fighting in Afghanistan.
After about a 20-minute search of his car, Rendon was released.
With the van's license plate he was able to find out the vehicle belonged to a leasing company in Connecticut that is used by the NYPD's Queens Narcotics unit. However, the Daily News reported, the department's Organized Crime Control Bureau inspections unit has not yet identified the two alleged plainclothes officers.
The incident is being investigated as police misconduct rather than a criminal offense, the paper added.
Rendon's attorney, Scott Rynecki, said he planned to file a $5 million notice of claim. "This vicious attack is a complete violation of all the rights this decorated Marine risked his life to preserve," Rynecki told the Daily News.
Rendon was treated at a local hospital for bruising on his face and a possible deviated septum.
He has two brothers on the police force and is on the waiting list to become a cop.