New Gandhi Book Banned in India for Claiming He Was Gay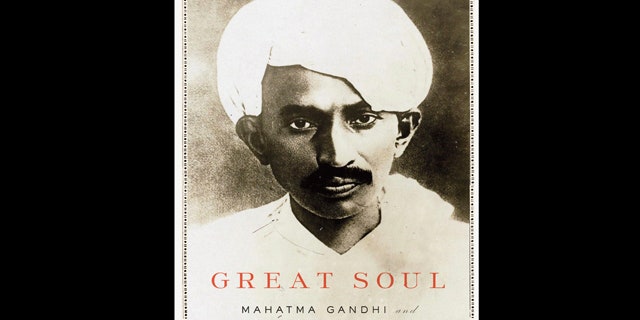 MUMBAI, India -- A state in western India banned Pulitzer-Prize winning author Joseph Lelyveld's new book about Mahatma Gandhi on Wednesday after reviews saying it hints that the father of India's independence had a homosexual relationship.
More bans have been proposed in India, where homosexuality was illegal until 2009 and still carries social stigma.
Gujarat's state assembly voted unanimously Wednesday to immediately ban "Great Soul: Mahatma Gandhi and His Struggle With India."
The furor was sparked by local media reports, based on early reviews out of the U.S. and U.K., some of which emphasized passages in the book suggesting Gandhi had an intimate relationship with a German man named Hermann Kallenbach.
The book has not yet been released in India, so few here have actually read Lelyveld's writings.
Lelyveld has said his work was taken out of context. "I do not allege that Gandhi is a racist or bisexual in 'Great Soul,"' Lelyveld told the Times of India. "The word 'bisexual' nowhere appears in the book."
Still, several previous reviews "Great Soul" detailed its sections on Gandhi's relationship with Kallenbach.
Writing in the Wall Street Journal, Andrew Roberts said that the only portrait on the mantelpiece opposite Gandhi's bed was of Kallenbach.
"How completely you have taken possession of my body," reads one widely quoted letter from Gandhi to Kallenbach. "This is slavery with a vengeance."
Britain's Daily Mail ran an article under the blaring headline: "Gandhi 'left his wife to live with a male lover' new book claims."
The Mumbai Mirror on Tuesday ran a front page story under the headline "Book claims German man was Gandhi's secret love," which quoted the same passages as Roberts.
Politicians in the state of Maharashtra, home to India's financial capital Mumbai, have also called for a ban on the book and, along with Modi, have asked the central government to bar publication nationwide.
"It has become a fashion to tarnish the image of great Indian leaders for self publicity and sale of books," said Sanjay Dutt, spokesman for the ruling Congress Party in Maharashtra. "The government should invoke a law to severely punish anyone who tarnishes the image of the father of the nation."
Ranjit Hoskote, a writer and general secretary of PEN India, which fights for free expression, condemned the ban and said local media had misconstrued both Lelyveld's intentions and the nature of Gandhi's relationship with Kallenbach.
"You can't cite a worse example of third hand reportage and comment," he said. "How can you ban a book you haven't read?"
He said Gandhi's correspondence with Kallenbach has been available in library archives for decades. "There's no secret. There is no scandal," he said.