Modi applauds 'vibrant relationship' between India, Gulf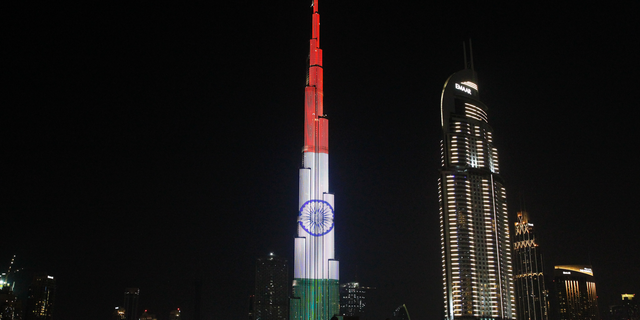 DUBAI, United Arab Emirates – Indian Prime Minister Narendra Modi has applauded the "vibrant relationship" shared between his country and Gulf Arab nations during a visit to Dubai.
Modi made the comments on Sunday at a speech at an invitation-only gala at the Dubai Opera.
Modi said: "Today, whether it's the UAE or other countries in the Arabian Gulf, our relationship is no longer just that of a buyer and seller, it's a partnership that's been built."
Indian laborers, taxi drivers and white-collar workers can be found everywhere in the United Arab Emirates, as well as other Gulf Arab nations.
Modi will later address the World Government Summit in Dubai before heading to Oman. He was in the Palestinian territories on Saturday and met with Palestinian President Mahmoud Abbas.