Mali lifts state of emergency in place since January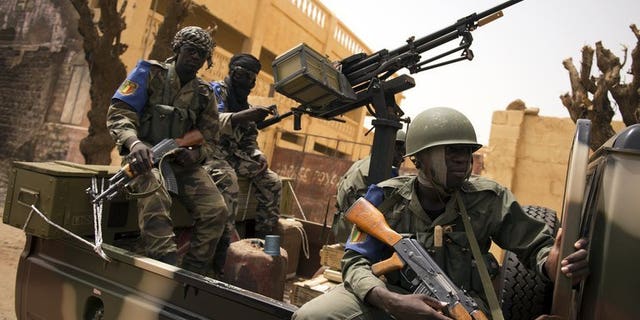 BAMAKO (AFP) – Mali lifted a five-month state of emergency on Saturday, the eve of the start of a presidential election campaign for July 28 polls in the troubled west African nation, the security ministry said.
The state of emergency was put in place on January 12, a day after France launched a surprise intervention to help Mali's weak army drive out Islamists occupying its north for nine months.
The move by Mali's former colonial power came as Al Qaeda-linked Islamists holding key towns in the vast arid north pushed further south towards the capital Bamako.
The Islamist groups piggybacked on a rebellion by ethnic Tuareg -- which started in January 2012 -- to take control of the north, where they imposed a harsh form of sharia law.
Bamako remained crippled by political crisis after a March 2012 coup by soldiers furious at their rout at the hands of the rebel groups.
With the Islamists driven into the desert, Mali is pinning its hopes for stability on the July 28 polls -- a date set under pressure from the international community.
However with some 500,000 still displaced after the conflict, many have raised concerns over the difficulty of holding an election so soon.
Malian troops on Friday entered the Tuareg rebel stronghold of Kidal, which had been held by the separatist National Movement for the Liberation of Azawad (MNLA) since the Islamists were driven out.
The lack of government control in the key northern city was seen as a major obstacle to organising the election.
The ethnic Tuareg of northern Mali -- who have long felt marginalised by Bamako -- have waged several rebellions in past decades, seeking autonomy of what they see as their homeland.
Tiebile Drame, architect of the Ouagadougou Accord enabling Malian troops to enter Kidal and secure the polls, told AFP on Thursday it was "very clear" that the elections would be "botched".
"The government is not ready, the minister of territorial administration is not ready, contrary to what he said, and the (election commission) is not ready."
Mali's constitutional court released a list on Friday of the 26 candidates, featuring four former prime ministers and an array of political heavyweights including the chief negotiator in the ceasefire accord with the Tuaregs -- but just one woman.
The European Union has begun deploying observers in Mali ahead of the elections.