Malaysia detains 8 suspects, including 4 Uighurs, in connection with Bangkok blast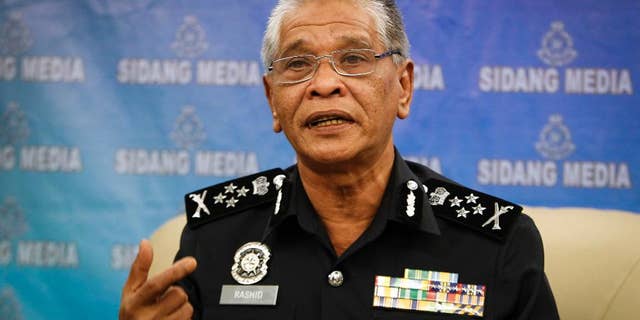 KUALA LUMPUR, Malaysia – A senior Malaysian police official says eight people, including four believed to be ethnic Uighurs, have been detained in connection with last month's bombing of a shrine in Bangkok that killed 20 people.
National deputy police chief Noor Rashid Ibrahim says the eight were detained in the past week in Kuala Lumpur as well as in northeastern Kelantan state.
He said Wednesday that four of the eight were Malaysians involved in human trafficking, and that there was no evidence to show any of the eight were directly involved in the Thai blast.
The Aug. 17 blast at the Erawan Shrine in the Thai capital also injured more than 120. Many of the victims were foreigners as the shrine is a popular destination for tourists and Thais alike.