Major Increase Of Illegal Oil Siphoning In Mexico Leads To Losses In The Millions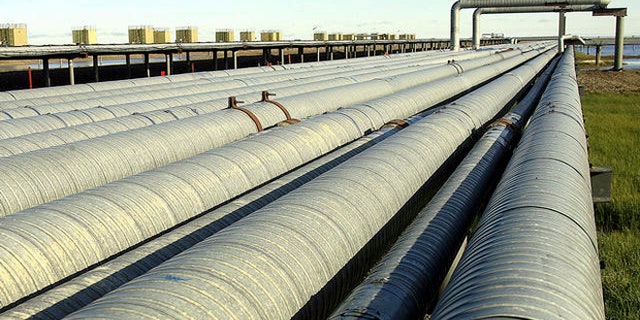 Theft of oil and gas from Mexico's pipelines has created a multi-million dollar underground industry and caused more worries for Mexico's state-owned oil PEMEX after the discovery of more than 2000 illegal valves were discovered last year alone, a major Mexican newspaper reports.
PEMEX discovered 2,614 illegal siphons on its pipelines stealing gasoline, diesel, crude oil, natural gas and petrochemicals in 2013, compared to just 155 found in 2000 – an astonishing 1,548 percent rise in 13 years, Mexican newspaper El Universal reported after filing a freedom of information request in the country.
The figures mean that a new siphon is placed on one of PEMEX's pipelines at a rate of once every 14 hours.
Siphons have been found in every single state where PEMEX pipelines are present, but seem to proliferate more in state that also see more activity from Mexico's drug cartels.
The state of Tamaulipas, which border Texas, went from 8 siphons in 200 to 539 last year and is knonw to be the main operating hub for the Gulf cartel. Along with Tamaulipas, the Gulf state of Veracruz – which has seen fighting between Los Zetas and Joaquín "El Chapo" Guzmán's Sinaloa cartel in recent years - went from a meager 25 siphons in 2000 to 240 in 2013.
Jalsico jumped from 7 to 230, the state of Mexico from 10 to 200, Guanajuato from 13 to 165, and Nuevo León from one to 140.
"Fuel theft in Mexico has evolved from a small time criminal activity carried out by robbery rings and corrupt PEMEX distributors to a sophisticated operation linked to Mexico's main criminal groups," wrote James Bargent, of the Latin American security website Insight Crime. "While there have been indications that large cartels such as the Sinaloa Cartel may also be involved, the practice is now so widespread it likely involves any number of criminal groups of varying sizes and levels of organization."
Mexican newspaper La Jornada reported last year that besides theft from oil pipelines, Mexican criminals have branched out to stealing gas and petro-chemicals from PEMEX – opening up new underground markets for criminal groups large and small and highlighting the threat of corruption within the country's state-owned oil company.
"In recent year, oil theft has gone from being characterized by petty theft and corruption within PEMEX, to a large scale criminal operation carried out by major organized crime players, in particular the Zetas," Bargent wrote. "While oil remains the easiest fuel to steal and resell, the number of siphons targeting PEMEX's natural gas pipelines shows how criminal groups have also expanded into other hydrocarbon markets."
Follow us on twitter.com/foxnewslatino
Like us at facebook.com/foxnewslatino