London shares close higher ahead of Fed meeting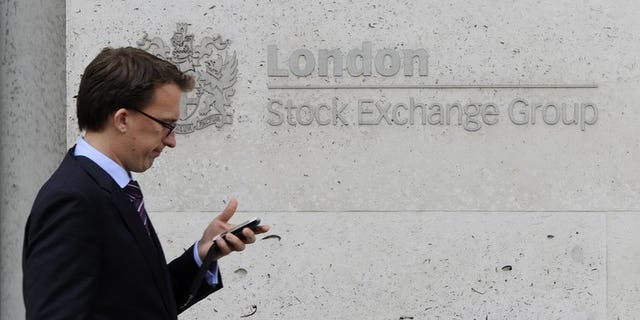 LONDON (AFP) – London shares closed higher on Tuesday as investors hoped the two-day Federal Reserve Board meeting will not spark too sharp a reduction in the Fed's stimulus programme to shore up the United States economy, dealers said.
The benchmark FTSE 100 index gained 43.72 points or 0.69 percent to end the day at 6,374.21.
"Most market chatter continues to centre on tomorrow's update from Fed Chairman (Ben) Bernanke" at the conclusion of the US central bank's meeting, said Matt Basi, head of UK sales trading at CMC Markets.
"European markets have continued to find support... with a small beat on the German ZEW survey propping up stocks," he said.
The economic institute's closely watched investor sentiment index rose 2.1 points from May to 38.5. This was better than expected by analysts questioned by Dow Jones Newswires, who had forecast an index of 38.1.
Whitbread shares led the London gainers, climbing 3.62 percent to 3,031 pence after the hotel and restaurant operator unveiled a 13.8 percent leap in sales in its latest quarter from a year earlier, including a 3.1 percent like-for-like gain.
"Costa, the UK's favourite coffee shop, has continued to perform well, benefitting from the cold weather, with total sales growth of 24.8 percent and like for like sales growth of 8.0 percent," Whitbread chief executive Andy Harrison said.
At Whitbread's Premier Inn hotel chain, total sales surged 12.7 percent with total room nights sold jumping 10.9 percent to 3.7 million.
"We see no change to market conditions. Our plans for profitable organic growth are well established which, combined with our strong focus on returns, should create further substantial shareholder value," the CEO said.
EasyJet jumped 2.16 percent to 1,279 pence as the budget airline announced a deal to buy 135 Airbus single-aisle A320 passenger planes at a "very substantial" discount.
"Airbus offered us the best deal, and at a price with a greater discount to the list price than their landmark fleet purchase with easyJet in 2002," said EasyJet chief executive Carolyn McCall
Shares in specialty chemicals maker Croda gained 3.01 percent to 2,461 pence, BT Group rose 319.30 pence and fund manager Standard Life added 2.26 percent to 375.20 pence.
Mining stocks once again led the list of declining stocks. Troubled ENRC shed 4.45 percent to 229.60 pence and Fresnillo lost 2.19 percent to 1,073 pence. Antofagasta fell 1.95 percent to 879 pence and Polymetal dropped 1.92 percent to 638 pence.
On the currency markets, the pound weakened to $1.5630 at 5:28 pm from $1.5705 on Monday evening and sank to 1.1663 euros from 1.1779 euros the previous night.