Latinos in Colorado Spearhead Population Boom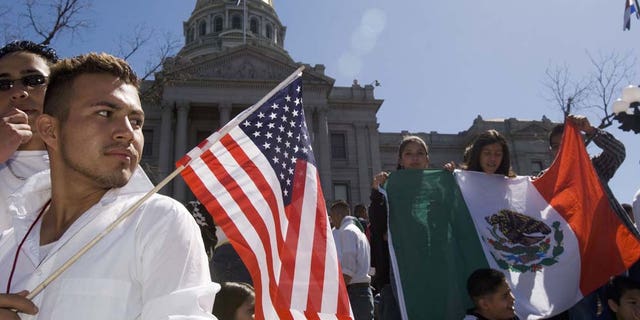 The Latino population in Colorado grew exponentially over the last decade, spearheading an overall growth in the state, according to an analysis of Census data by a non-partisan group of Hispanic elected and appointed officials.
The National Association of Latino Elected and Appointed Officials said that between 2000 and 2010, the Hispanic population hit 1 million. That is up 41 percent from 2000, when there were 735,601 residents in the state.
Overall, the state population grew to 5 million, up 17 percent from 4.3 million in 2000.
Latinos account for 21 percent of all residents in the state.
Growth in Colorado's major cities have experienced the largest spike. In Denver, for example, Latinos make up 31.8 percent of the population.
In addition, 83 percent of Latinos reside in the state's 10 largest counties, including Denver, Pueblo and Adams.
"As the Latino population in Colorado continues to grow, we must work to ensure that Colorado's Latino community is fairly represented in business, employment and education and politics," said Denver City Council member and NALEO Board Member Paul López. "We are paying close attention to those who draw new district lines to ensure full and fair representation of Latinos to elect the leaders of their choice."
The Latino growth, the Census data show, was mostly among young people.
"As we've seen from these data, Latinos are driving the growth in student population in our state. Young Latinos are part of our future economic well-being," said Pueblo Board of Education President and NALEO Educational Fund Board Member Stephanie García. "We must make sure our state's policies advance the economic and civic progress of Latinos in order to ensure the future prosperity and well-being of everyone in our state."
You can reach Wil Cruz at wil.cruz@foxnewslatino.com.
Follow us on twitter.com/foxnewslatino
Like us at facebook.com/foxnewslatino