Hope fades for family of hero doctor jailed in Pakistan after helping US nail Bin Laden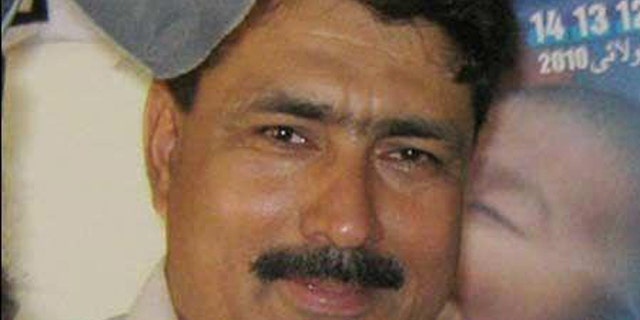 NEWYou can now listen to Fox News articles!
Relatives of the hero doctor who helped the U.S. pinpoint Osama bin Laden are so fearful of retribution and devoid of hope that they have asked his lawyer and older brother to stop trying to get him freed from prison.
Shakeel Afridi, the CIA informant whose vaccination ruse helped establish Bin Laden's presence in an Abbottabad compound so Navy SEALs could kill him in a daring 2011 raid, is serving 33 years in prison for alleged links to a banned militant group, Lashkar-e-Islam. But his supporters say he is jailed for helping America kill the Al Qaeda kingpin, and they believe fighting for his freedom could land them behind bars or prompt extremist attacks.
[pullquote]
"Everyone in the Afridi family is pushing us to abandon the pursuit of trying to release the doctor," Qamar Nadeem Afridi, the doctor's cousin and attorney, told FoxNews.com. "They are all afraid of repercussions and concerned about their own safety."
But other family members, including Afridi's brother Jamil, are urging the lawyer to keep fighting to liberate Afridi from the Peshawar prison, and they say the U.S. government is not doing enough to press the case.
"Why is it taking [America] so long to help us?" asked Qamar Nadeem Afridi. "We all think that they (America) won't help. We don't have any hope left."
"Will the new Secretary of State [John Kerry] help get the doctor out?" he continued. "We are very desperate. We have no money, no access to Afridi, and we aren't even being told what the doctor's condition is. Is he alive or dead?"
The panel of lawyers hired to defend Afridi have not been paid for their efforts. Some have demanded payment, which Qamar says the family can't afford.
At Kerry's confirmation hearing last month, Sen. Rand Paul, (R-Ky.), who has called for cutting off aid to Pakistan until Afridi is released, pressed the then-nominee on the matter.
"That bothers every American," said Kerry, who added that he nonetheless opposes cutting off aid. "We need to build our relationship with the Pakistanis, not diminish it."
Kerry said he has discussed Afridi's plight with Pakistani President Asif Ali Zardari and Pakistan's Army Chief Gen Ashfaq Pervez Kayani and, like most Americans, found it "incomprehensible if not repugnant, that somebody who helped us find Osama bin Laden is in jail in Pakistan."
Since being jailed, Afridi has been tortured repeatedly, according to his brother, Jamil Afridi.
Prison authorities have barred visitors from seeing Afridi since September, when Fox News spoke exclusively with him through a mobile phone that had been smuggled into his cell. He said the interview led to an overhaul of the security apparatus around Afridi, who was reportedly given the phone by Pakistani police commandos guarding his cell.