Guatemalan court sets verdict announcement for ex-dictator for Friday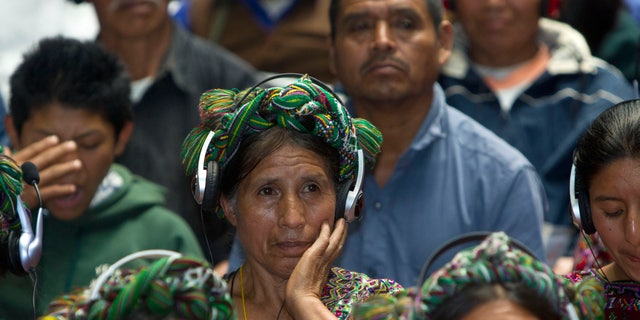 NEWYou can now listen to Fox News articles!
GUATEMALA CITY – The court hearing the genocide case against former Guatemalan dictator Efrain Rios Montt says a verdict will be announced within hours.
Presiding Judge Yassmin Barrios says the verdict will be announced around 4:00 p.m. local time (6 p.m. EDT; 2200 GMT) Friday in Guatemala City.
The court heard closing arguments and a statement by Rios Montt himself on Thursday.
He denied he ordered the extermination of Ixil Mayas, during the time he ruled Guatemala from March 1982 to August 1983 at the height of the country's civil war.
On Wednesday, prosecutors asked he be sentenced to 75 years in prison.
Rios Montt seized power in a March 23, 1982, coup, and ruled until he was overthrown just over a year later.