Government warns of years more spending discipline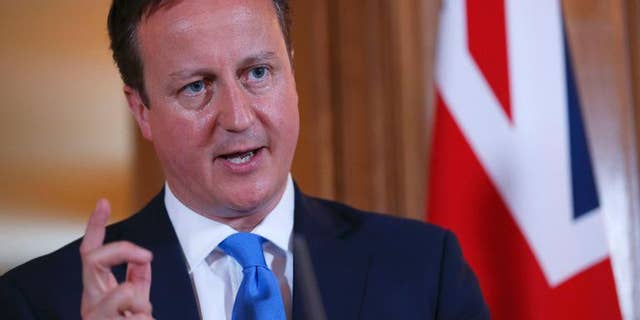 NEWYou can now listen to Fox News articles!
Manchester (United Kingdom) (AFP) – Prime Minister David Cameron said on Tuesday there would "not necessarily" be further spending cuts after Chancellor George Osborne announced years more "discipline" were necessary to achieve a surplus.
But Cameron acknowledged that once existing austerity measures ended, and even with the economy starting to grow once again, there would be no return to big spending.
Osborne told the Conservative party conference on Monday that the goal of achieving a surplus in the next parliament, which runs from 2015 to 2020, if the party is re-elected.
"Provided the recovery is sustained, our goal is to achieve that surplus in the next parliament," Osborne told delegates in Manchester, northwest England.
He added: "That is going to require discipline and spending control."
The Financial Times said the comments paved the way for another six years of austerity, while the Guardian newspaper led with the headline: "Seven more years of pain".
Cameron told BBC radio: "We're talking six or seven more years because that's the scale of the mess that we were left -- the biggest budget deficit almost anywhere in the world."
He said: "What the chancellor said yesterday doesn't necessarily mean further public spending reductions over and above what we've already announced.
"What it definitely means is that you can't, once those years are over, plan another spending splurge. We are going to have to be responsible in our country for very many years."
It is forecast that Britain's budget deficit will be ??42 billion (50 billion euros, $68 billion), or 2.2 percent of economic output, in 2017-2018.
Britain is slowly emerging from a deep recession and unemployment is falling, reaching 7.7 percent in May to July this year, but long-term unemployment remains stubbornly high.