German prosecutors make fresh bid to rearrest Puigdemont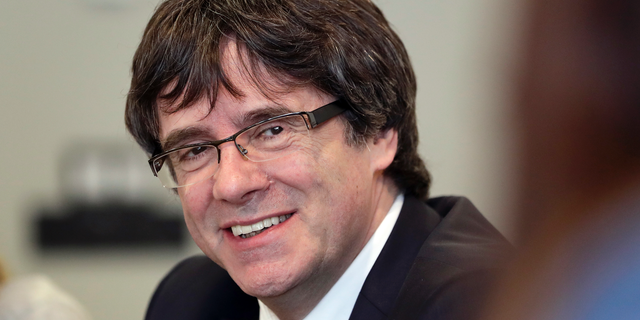 BERLIN – German prosecutors are making a new request to have former Catalan leader Carles Puigdemont taken into custody pending an extradition ruling.
A court in northern Germany had allowed Puigdemont, Catalonia's former regional president, to leave jail on bail shortly after he was detained March 25 at Spain's request.
Schleswig prosecutors said in a statement Friday that they believe Puigdemont poses a flight risk while extradition proceedings to Spain are ongoing.
Prosecutors also said they will continue to press for Puigdemont to be extradited on charges of rebellion and misuse of funds. The charges stem from an unauthorized referendum last year on Catalonia's independence from Spain.
Prosecutors say the charges have equivalents in German law, though the regional court in Schleswig has questioned whether the rebellion charge is applicable.