Foreign doctors deem ill Chinese Nobel laureate OK to travel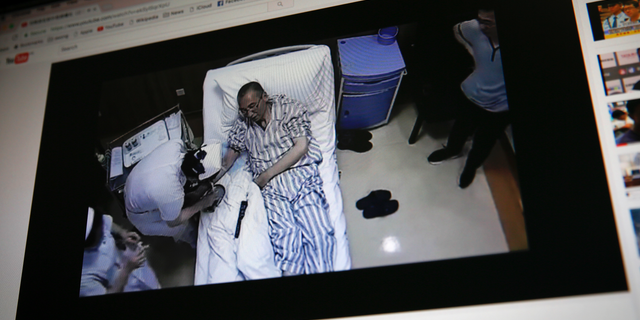 BEIJING – Two American and German specialists who visited Liu Xiaobo say the cancer-stricken Nobel Peace Prize laureate is still able to travel abroad for treatment.
The two doctors issued a joint statement on Sunday saying that both the University of Heidelberg and the MD Anderson Cancer Center in Texas have agreed to accept Liu, but any evacuation would have to take place "as quickly as possible."
The opinion of the two foreign doctors appears to directly contradict statements by Chinese experts who have ruled out Liu traveling because it would be unsafe.
A lawyer who is close to Liu's family told The Associated Press Saturday that Liu told the foreign doctors he wanted to go abroad for treatment, preferably in Germany, although the U.S. would also be fine.