Croat nationalists honor general convicted of war crimes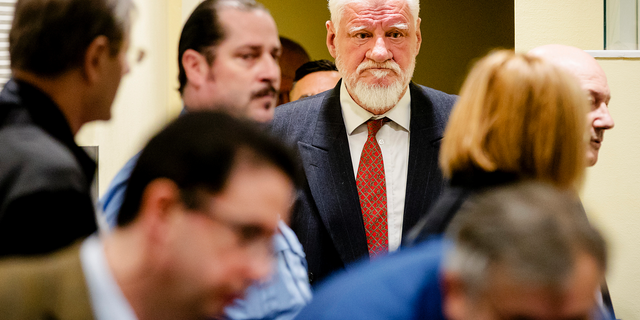 NEWYou can now listen to Fox News articles!
ZAGREB, Croatia – Hundreds of people have attended a commemoration ceremony honoring a Croatian general who died after apparently taking poison at a United Nations tribunal that confirmed his war crimes conviction.
Two government ministers attended the ceremony organized by a generals' association and held Monday at the main concert hall in Zagreb, the capital. The gathering is seen as a display of resurging nationalism in the European Union's newest member state.
Slobodan Praljak gulped what he said was poison after judges at the war crimes court in The Hague, Netherlands, confirmed his conviction in an appeals hearing last month. Dutch authorities and the court have opened investigations into how he obtained the substance.
Many in Croatia consider Praljak a hero despite his conviction for war crimes in Bosnia during the 1992-95 war.