Connecticut Ramps Up Racial Profiling Enforcement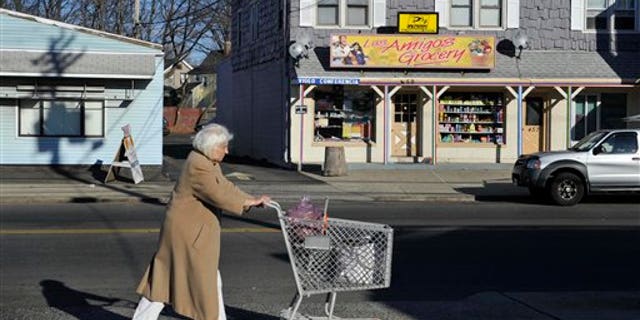 For years, many police departments in Connecticut didn't submit reports tracking potential racial profiling by officers. Now, after the Justice Department found a pattern of discrimination in one town, the state will begin cracking down.
A 1999 law requires police departments to track potential racial profiling by their officers. But for years, the state turned a blind eye to the reports.
Now, Connecticut officials are promising to ramp up enforcement following the recent release of details of a U.S. Department of Justice investigation that found discrimination against Latino residents by East Haven Police.
As governor, I will continue to insist that every effort is taken to protect individual rights in every community, and that racial profiling is eliminated
Gov. Dannel P. Malloy said he has directed his staff and the Department of Transportation to make sure the departments comply with the law and continue to collect required traffic stop data, including the racial and ethnic makeup of motorists pulled over, and submit it to "an appropriate outside evaluator" for analysis. Only one statewide report on traffic stop data has been done in 10 years.
The Democratic governor's announcement came shortly after a group of state legislators urged Malloy to support "aggressive enforcement" of the law. According to 2010 data, only 27 police departments regularly submitted reports. There are 92 municipal departments in the state, as well as the state police.
"As governor, I will continue to insist that every effort is taken to protect individual rights in every community, and that racial profiling is eliminated," Malloy said in a written statement. He said it appears federal funding was available for the past five years to pay for racial identity data gathering and analysis, but was not sought by former Gov. M. Jodi Rell's administration. Malloy took office in January 2011.
The data collection initiative was expected to initially cost $500,000 and about $200,000 to $300,000 a year afterward. The General Assembly's African-American Affairs Commission was to handle the collection. But lawmakers said that group has been subjected to budget cuts and it appears little to no money was set aside for data collection. Also, they said another entity, such as state Office of Policy and Management, might be better suited for the task.
Last month, the U.S. Justice Department released results of an investigation that found nearly half or a third of the drivers pulled over by certain East Haven police officers during 2009 and 2010 were Latino. The probe also found that the number of Latinos pulled over by certain squads were extremely high, said Roy Austin Jr., deputy assistant attorney general for the civil rights division.
He said Latinos who were stopped for minor violations were subjected to harsher punishments, such as arrest or vehicle towing, than non-Latinos.
"No matter how we looked at it, we found problems," Austin said.
A separate criminal investigation by the FBI is under way and could lead to indictments of individual officers.
The East Haven investigation began in September 2009 after Hispanics and their advocates complained that police targeted them with traffic stops and false arrests. Latino business owners said rough treatment by police drove many newcomers from Mexico and Ecuador to leave East Haven.
State Rep. Kelvin Roldan, D-Hartford, said if the state's 1999 racial profiling law was being enforced, "it could have prevented what I consider a significant black eye on the state of Connecticut," referring to the civil rights violations. "We know about East Haven, but we have to absolutely wonder if this is happening elsewhere in the state of Connecticut."
Roldan said the group of lawmakers is committed to finding the necessary funding when the new legislative session begins in February.
Based on reporting by The Associated Press.
Follow us on twitter.com/foxnewslatino
Like us at facebook.com/foxnewslatino