Colombian woman replaces 'El Chapo' as DEA's most wanted fugitive – at least online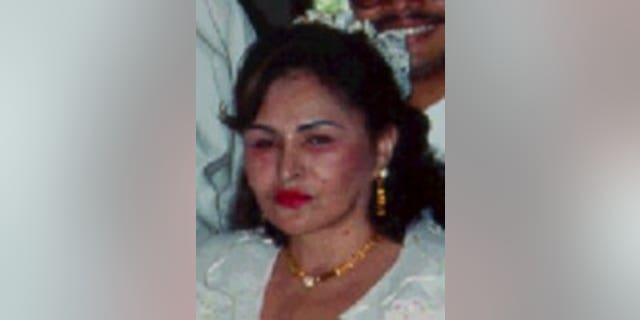 She may be not replacing Joaquín "El Chapo" Guzmán as U.S.' Public Enemy No. 1, but the arrest of the Mexican drug lord places a little-known Colombian woman as one of the Drug Enforcement Administration's most wanted criminals.
María Teresa Osorio de Serna replaced "El Chapo" as the DEA's most wanted international fugitives – at least online. The DEA confirmed to Fox News Latino that Osorio de Serna is high on the list of priorities for the agency, though not as high as reports have suggested.
On the DEA page of most wanted international fugitives, "El Chapo" is now crossed out as "captured." Next on the list, at least online, is Osorio de Serna. But DEA said not to put too much stock on the online list.
"Just because she is on the same page as Chapo, doesn't mean she is on the same level as Chapo," said DEA spokeswoman Barbara Carreno. "These lists are not organized by rank."
Little is known about this supposed Colombian drug queen-pin and the information that is available is cloudy and fraught with inconsistencies. BBC Mundo reported reported that Osorio de Serna was once a major launderer for Pablo Escobar's now-defunct Medellín cartel and that she is wanted in the U.S. on money laundering and cocaine conspiracy charges.
"She is practically a ghost," the BBC wrote. "Almost nobody knows of her."
The DEA's own website offers very little information on her – and the info it does have is contradictory.
The law enforcement agency's international agency puts Osorio de Serna as being 5 feet tall, weighing 135 pounds, born in 1950 and having her last known address in Colombia. The DEA's New Jersey division, which also has her on its list of most wanted fugitives, has her standing 5'2", weighing 160 pounds and having her last known address as Hialeah.
Another layer of mystery to Osorio de Serna's story is that while she is wanted for charges in the U.S., Colombian authorities said that they have no criminal charges pending against her in her home nation, RCN reported.
"It would be a major surprise, however, if Osorio de Serna is in fact a top priority for the United States given Colombian authorities do not appear to be making a concerted effort to capture her," an analysis from the Latin American security website InSight Crime noted.
The website also noted that given the high-profile status of other major drug traffickers – in both Colombia and Mexico – it seems unlikely that Osorio de Serna is the DEA's biggest concern on the international stage.
"This case has a called to light how we make these lists," the DEA's Cerreno said. "We've been reviewing the way we organize our website and you'll probably see some changes pretty soon."
The U.S. has a $5 million bounty for the arrest of Mexican drug lord Ismael "El Mayo" Zambada-García, the suspected head of the Sinaloa cartel following Guzman's arrest and the same goes for the head of Colombia's Urabeños, Dario Antonio Usuga.
"The person that we're most concerned about right now is probably Rafael Caro Quintero," Carreno said. "The State Department has a $5 million bounty on him right now."
Quintero is former leader of the now-defunct Guadalajara Cartel who is accused of kidnapping and killing a DEA agent. He was released from a Mexican prison in 2013 and now has an arrest warrant for his arrest in Mexico and the U.S.
Like us on Facebook
Follow us on Twitter & Instagram