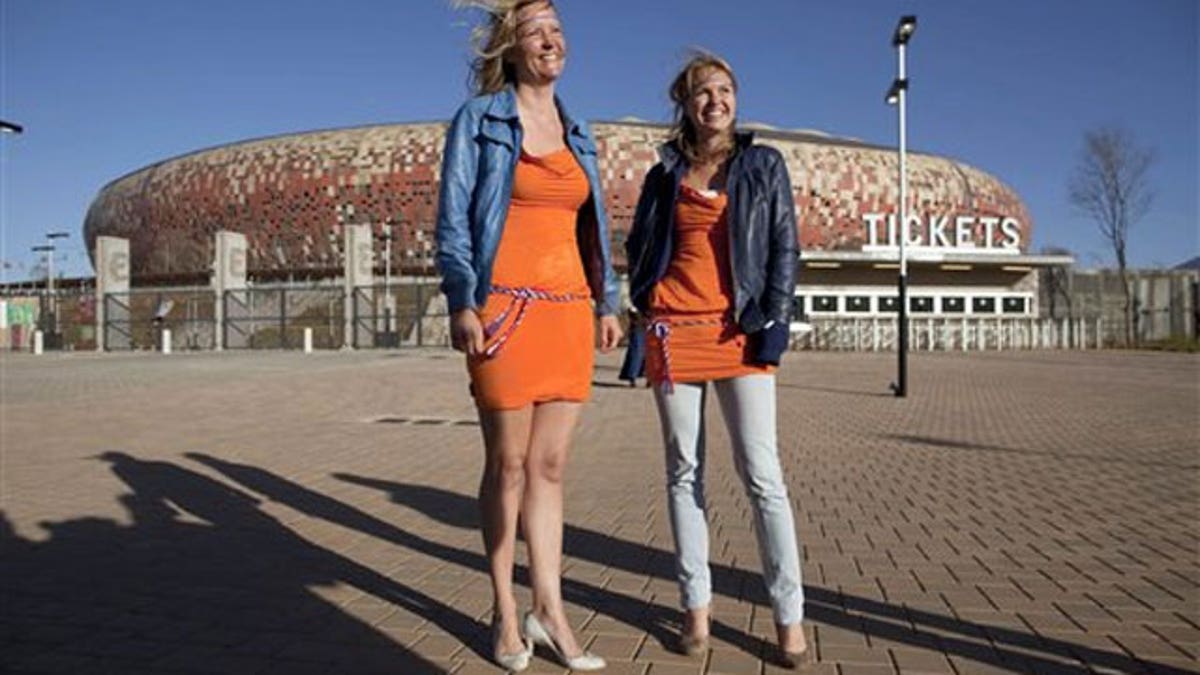 Charges were dropped Tuesday against two Dutch women arrested at a World Cup match for wearing short orange dresses made by a brewery that FIFA says was "ambush marketing," prosecutors said.
"The charges have been dropped. FIFA indicated that they have no interest in proceeding with the matter," said Mthunzi Mhaga, spokesman for the National Prosecuting Authority.
"They reached an agreement with Bavaria Beer company," he said. "The NPA decided against prosecution."
Barbara Castelein and Mirte Nieuwpoort were accused by FIFA of orchestrating a campaign that brought 36 women in orange minidresses to the Denmark-Netherlands match in Johannesburg.
The dresses were made by Bavaria Beer, and FIFA complained that the stunt defied its strict marketing rules that only allow its official sponsor Budweiser to advertise at World Cup events.
The women were detained during the match and taken to a FIFA office, where they say they were questioned for hours.
Most of the women were eventually released, but FIFA filed charges against two Dutch women who it says orchestrated the campaign.
The women appeared in a South African court last Wednesday, where they were released on bail and required to surrender their passports.
Dutch Foreign Minister Maxime Verhagen condemned FIFA's handling of the incident, saying it was "absurd" that the pair had been arrested and charged.
He called on FIFA to target the company involved rather than "ordinary citizens walking around in orange dresses."