Central Africa minister sacked as tensions run high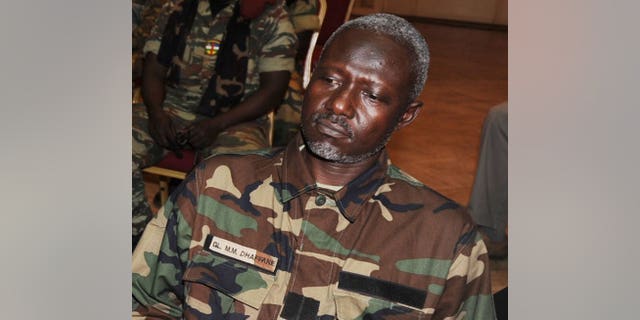 BANGUI, Central African Republic (AFP) – A Central African minister from the former rebel coalition that seized power in March was arrested and sacked on Sunday, as tensions mount in the troubled country.
Water and forestry minister Mohamed Dhaffane is accused of buying arms and recruiting mercenaries, Communications Minister Gazam Betty told AFP, without giving further details of the allegations against him.
Dhaffane's arrest comes after rights groups accused fighters from the Seleka coalition which toppled president Francois Bozize three months ago of waging a brutal campaign of killing and pillaging in the landlocked nation.
Six people were killed and many more were wounded on Friday when fighting broke out in the capital Bangui between the former rebels and armed civilians.
Betty said Dhaffane's mercenaries were involved in "acts of misbehaviour that are tarnishing the image of the head of state".
"He has been repeatedly called to order about this and the government was forced to take action," he said in a presidential decree announcing Dhaffane's dismissal.
The minister's brother Colonel Hamed Dhaffane dismissed the allegations against him and warned: "If he is not released we will set Bangui on fire."
The administration of Michel Djotodia, a Seleka leader who is now interim president, has denied any involvement in the smouldering violence but senior Seleka officials have called for internal dialogue to tackle the insecurity and rights violations.
Residents of the Central African Republic have repeatedly taken the law into their own hands over what rights groups say are targeted executions and destruction of towns by ex-rebels.
Relief agencies have also warned that the country is facing a serious humanitarian crisis because of the instability, with tens of thousands of people suffering from severe food shortages.