AU urges international community to do more in C. Africa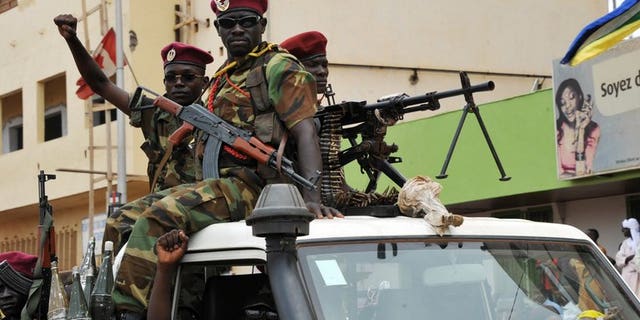 ADDIS ABABA (AFP) – The African Union on Friday urged the international community to do more in the poor and strife-torn Central African Republic, describing the situation there as "dire".
"CAR needs a lot of assistance, the humanitarian situation is dire, we need all to do more, whatever can be done to that end is welcome," El Ghassim Wane, the AU's Deputy Commissioner for Peace and Security, told AFP.
A rebel coalition known as the Seleka seized power on March 24, forcing out president Francois Bozize after 10 years in power.
The Seleka alliance, which has since been officially dissolved, was made up of rebel groups that had been operating in the lawless north of the country since 2003.
As they took over and installed Seleka leader Michel Djotodia as head of state, the rebels were accused of going on a looting and killing spree, displacing up to 180,000 people.
A 1,100-strong African peacekeeping force, MICOPAX, is on the ground and is set to be boosted to 3,652 troops from neighbouring countries.
Wane said the AU was urgently seeking approval from the UN Security Council to deploy troops.
"We need to ensure that we mobilise the remaining troops as quickly as possible and get the mission on the ground," he said.
The AU is seeking additional support from partners for the mission, partly funded by the European Union (EU).
"We are working with the EU already on part of the funding," he said. "To deploy a mission you always need international support in terms of logistics and even funding, so this are what we are working on."
On Thursday, French President Francois Hollande said he would lead a mini-summit with the leaders of Gabon, Chad and Cameroon to discuss boosting the peacekeeping mission in CAR.
A former French colony, Central African Republic is one of the world's poorest countries -- with unexploited natural resources -- and has been chronically unstable for the greater part of the past two decades.